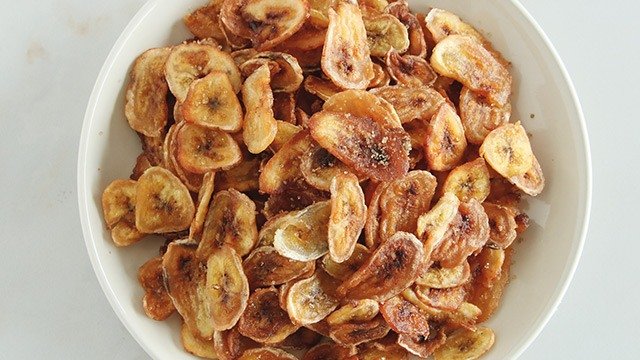 The key to a really satisfying batch of banana chips is to slice the saba bananas as thinly as possible (you may also use a mandolin) and to set it aside to air dry for at least 30 minutes. 
Saba bananas
Oil, for frying
Brown sugar, for coating
1 Cut bananas in very thin slices (you may use a mandolin). Set aside for at least 30 minutes to dry out.
2 In a wok, heat vegetable oil and add the butter. Deep-fry banana slices until golden brown.
3 Take out the fried banana slices and drizzle with brown sugar. Serve immediately.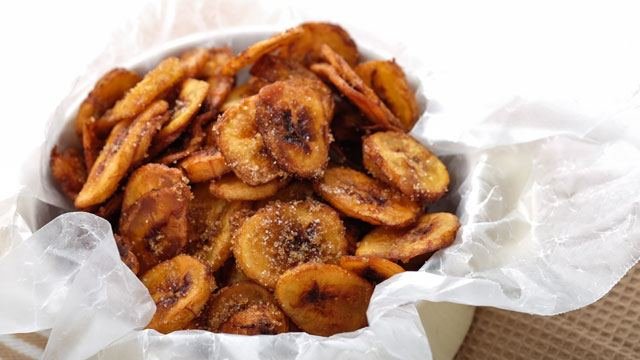 Homemade Banana Chips Recipe
Posted in:
Recipe