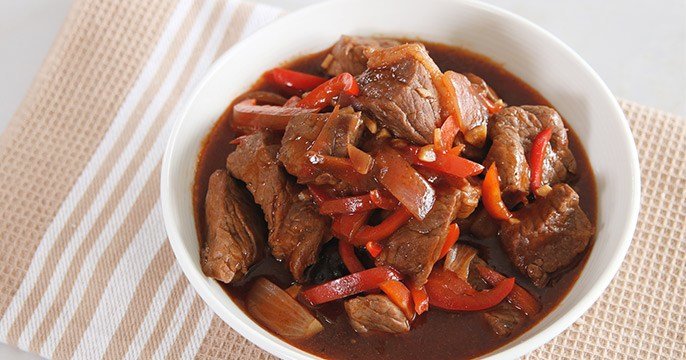 Take your time to make this beef asado recipe. Slow cooking the beef with all the ingredients is key to tender and satisfying serving. Don't forget the rice!
2 tablespoons cooking oil
5 cloves garlic, chopped
1 large onion, chopped
1-kilogram beef brisket, sliced into chunks
1 200-gram pack tomato sauce
3 pieces dried bay leaf
2 tablespoons soy sauce
3-5 pieces star anise
1 cup water
salt, to taste
3 medium bell pepper, sliced thinly
1 In a pre-heated pot with oil, sautè the garlic until brown then add the onions and cook for 3 to 5 minutes or until fragrant.
2 Add the beef and cook until all sides of the meat are brown.
3 Once the meat is browned, add the tomato sauce, soy sauce, bay leaves, and star anise and simmer for 10 minutes.
4 Add water and cook until the meat is tender and season with salt and pepper.
5 Once the meat is tender and the sauce is thick (approximately cooking it for 30-40 minutes), add the bell peppers and cook for another 10 minutes.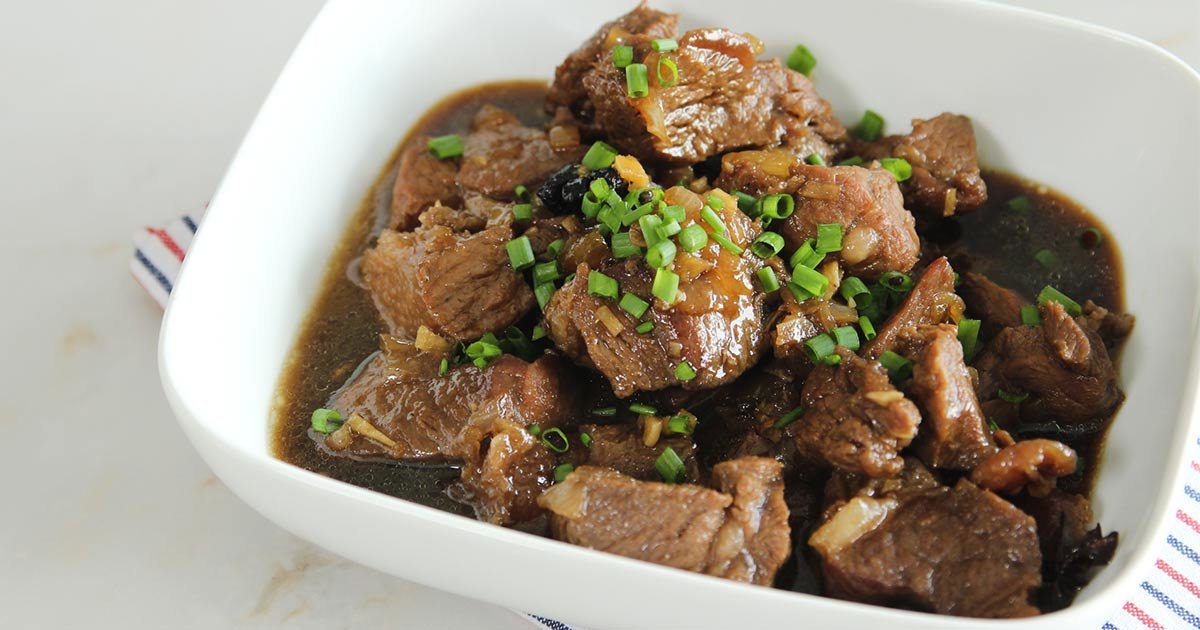 WATCH: How to Make Beef Pares
Posted in:
Cooking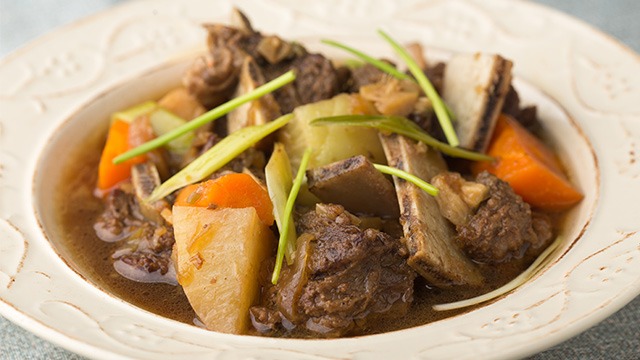 5 Secrets to Making a Good Beef Stew
Posted in:
Cooking