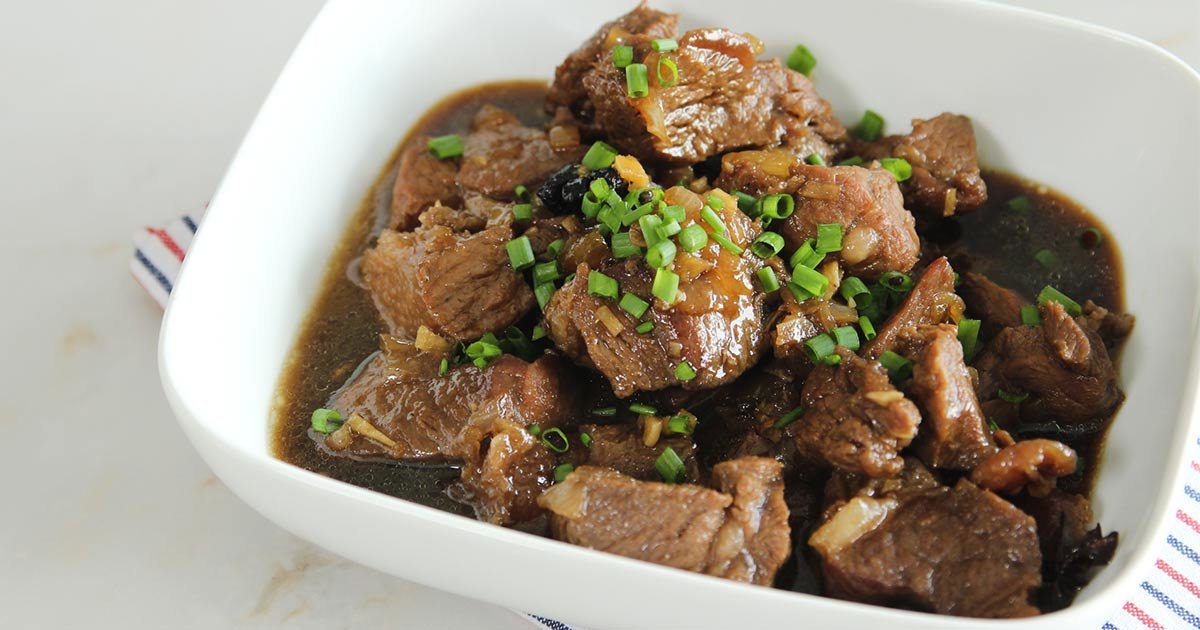 Beef pares is a Filipino beef stew recipe that's sweet and seasoned with spices. Pair it with a hearty serving of rice for a delicious, and satisfying meal.
2 tablespoons vegetable oil
2 cloves garlic, crushed
2 tablespoons ginger, minced
1 medium onion, minced
1 kilogram beef brisket, cut into cubes
4 cups water
1/4 cup soy sauce
2 pieces star anise
1/4 cup white sugar
1 piece beef cube
1 teaspoon black pepper
3 tablespoons green onion, finely chopped
salt, to taste
1 In a pot, saute garlic and ginger until brown. Add the onions and cook until translucent.
2 Stir in the beef and cook for 5 minutes or until meat turns brown.
3 Add water, soy sauce, star anise, sugar, beef cube, pepper, and salt. Cook over low heat until meat is tender then allow beef stew to simmer until the sauce thickens.
4 Garnish with scallions. Serve atop a bowl of hot rice, if preferred.