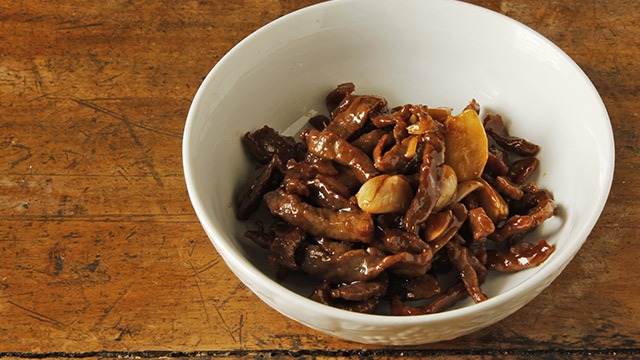 Perfect with fried rice and eggs!
BEEF TAPA RECIPE
1/2 kilogram beef sirloin, thinly sliced
5-6 cloves garlic, crushed
1 Marinate beef in soy, vinegar, sugar and garlic. Mix well and leave to marinate overnight.
2 Heat oil in pan and cook the beef until browned.Heat oil in pan, add the marinated beef.