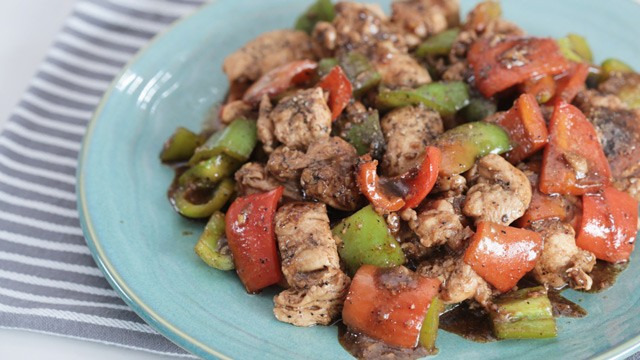 Love all things peppery? This easy chicken stir-fry dish comes together in less than 30 minutes. The best part? You only need a handful of ingredients for this dish. 
BLACK PEPPER CHICKEN
Prep time 10 minutes
Cooking time 15 minutes
Serves 4
2 tablespoons oil
5 cloves garlic, minced
1 kilo chicken thigh fillet, cut into chunks
1 tablespoon crushed black pepper
2 tablespoons soy sauce
1 tablespoon oyster sauce
1 medium red bell pepper, cut into chunks
1 medium green bell pepper, cut into chunks
1 teaspoon white sugar
1 In a medium-sized pan over medium heat, add oil then saute garlic until golden brown.
2 Add the chicken strips and cook until browned.
3 Season with black pepper, soy sauce, and oyster sauce. 
4 Add the bell peppers and saute for 5 minutes over medium heat. Add the sugar and stir. Adjust seasoning if needed. Serve warm.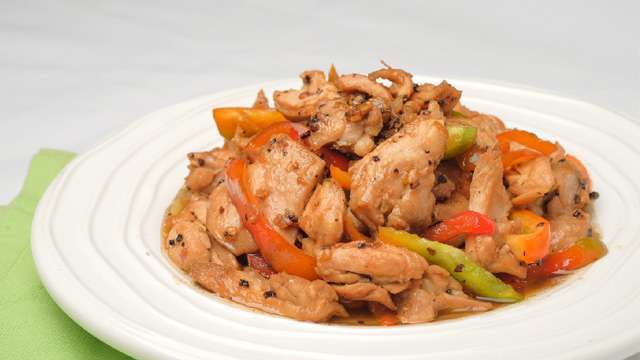 Black Pepper Chicken Recipe
Posted in:
Recipe