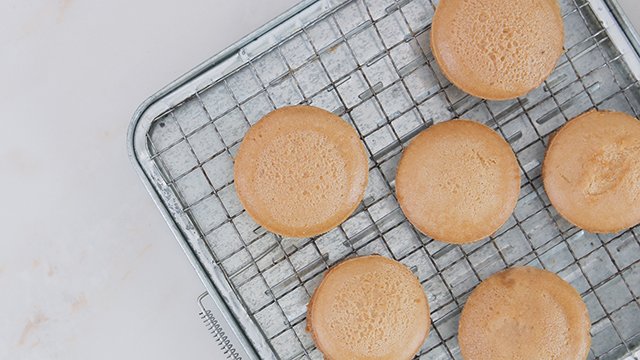 Puto is a Filipino steamed rice cake traditionally made with fermented galapong (rice dough made from rice flour). Swap out the white sugar and use brown sugar instead: it gives a nice sweet depth to this popular Pinoy merienda or snack.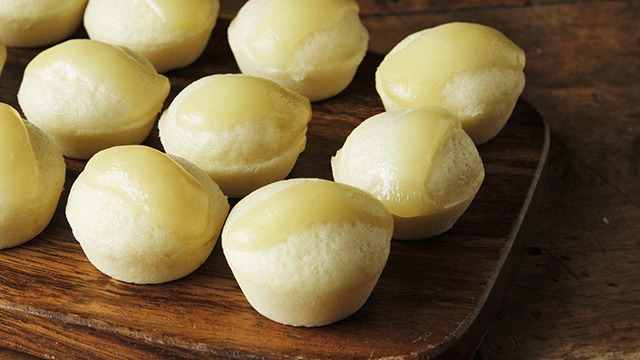 The Ultimate Guide to Making Puto at Home
Posted in:
Cooking
Prep time 10 minutes
Cooking time 10 minutes
Makes 8-10 medium-sized puto
butter, for greasing
1 cup rice flour
2 teaspoons baking powder
3/4 cup brown sugar
1/2 teaspoon salt
1 cup water
1 Prepare steamer: generously grease mini muffin pans with butter. Set aside.
2 In a large bowl, whisk rice flour, sugar, and salt into the water until dissolved.
3 Fill prepared muffin tins with puto mixture (fill halfway only). Steam for 8-10 minutes or until a toothpick inserted in its center emerges clean.
4 Remove from steamer and let cool before unmolding. Top with butter (optional) before serving.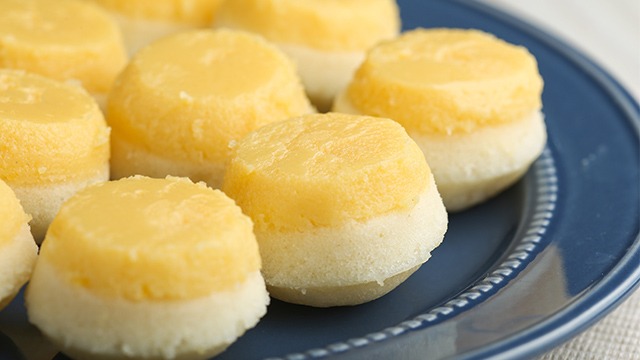 Leche Flan Puto Recipe
Posted in:
Recipe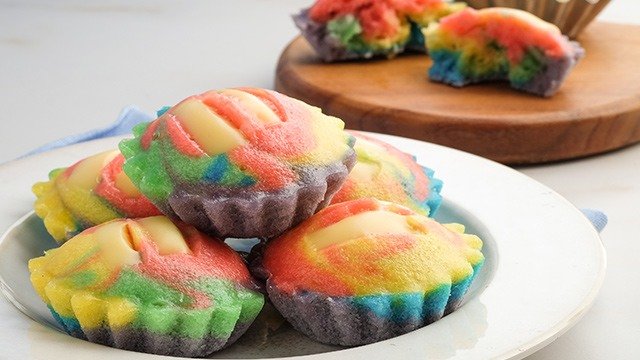 Rainbow Puto with Cheese Recipe
Posted in:
Recipe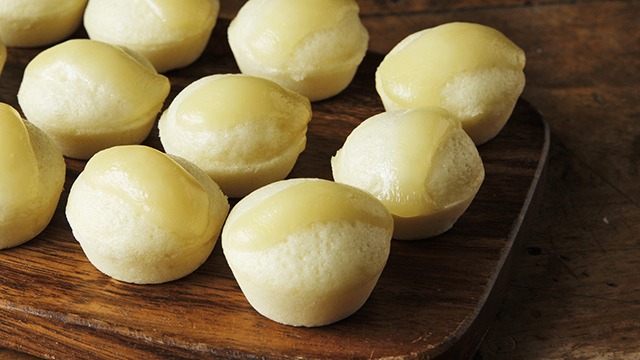 WATCH: How to Make Puto
Posted in:
Cooking