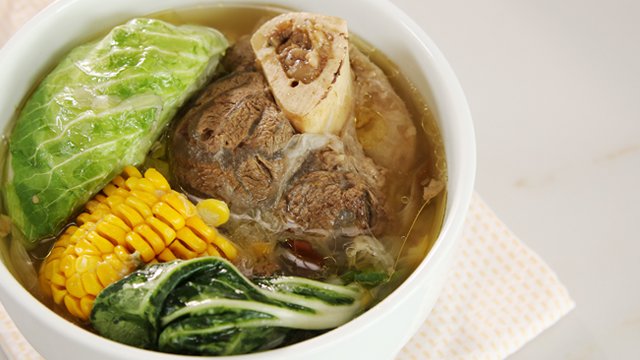 Bulalo, or beef shanks, make one of the best beef broths. It is an inexpensive, tough cut of meat, too. When simmered long and slow, the bone marrow and the chunks of meat that hug the bones all become fork-tender and gives the sabaw its marked beef flavor. Each spoonful is a beefy flavor bomb that makes it a Pinoy favorite.
1-kilo beef, bone-in (bulalo cut)
water
1 medium onion, peeled and quartered
2 tablespoons fish sauce (patis)
1 tablespoon peppercorns
3 pieces corn, husked and cut into 3 pieces
1 bunch pechay leaves
1 head cabbage, quartered
1 In a large pot over medium heat, put the beef shanks and add enough water to cover the meat. Boil for about 10 minutes, then discard the water to remove impurities.
2 Again, add enough water to cover the meat. Bring to a boil. Remove the scum from time to time. Once the broth is clear, add onions and peppercorns.
3 Lower the heat, cover and let it simmer for 3 hours or until meat is fork tender.
4 Add corn and simmer for 20 minutes. Season with salt to taste. Add the pechay and cabbage and cook for about 2 to 3 minutes.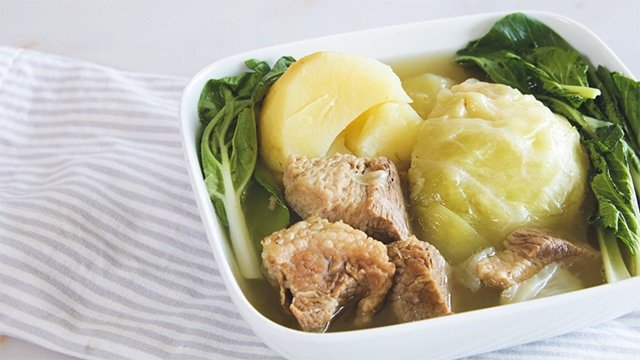 WATCH: How to Make Beef Nilaga
Posted in:
Cooking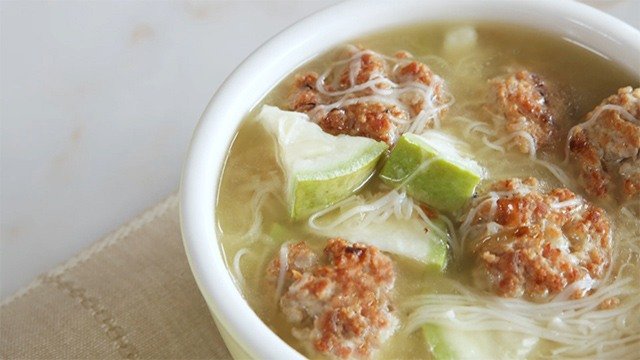 WATCH: How to Make Misua Soup
Posted in:
Cooking