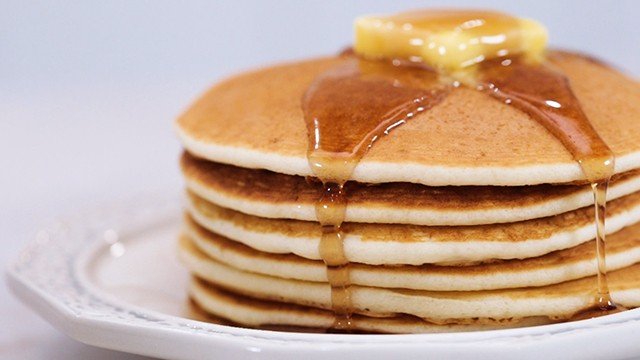 If you love pancakes, this is the recipe for you. Pancake mix is actually very easy to recreate. It's an easy recipe that uses ingredients you probably already have in your kitchen: flour, eggs, milk, butter, and some leavening agents.
No buttermilk? That's okay. Vinegar is all you really need to transform milk into a faux buttermilk so you can still make this hearty breakfast.  
Buttermilk Pancakes
Takes 35 minutes
Makes 4 servings
1 cup all-purpose flour
1 tablespoon sugar
1/2 teaspoon salt
1 teaspoon baking powder
1/2 teaspoon baking soda
1 1/4 cups buttermilk
1 large egg
2 tablespoons butter, melted
1 Combine flour, sugar, salt, baking powder, and baking soda in a medium bowl using a whisk. Pour in buttermilk, egg, and melted butter. Whisk just until mixed.
2 Heat a nonstick frying pan over medium heat. Pour 1/3 cup batter at a time in the center of the pan. (Adjust amount of batter depending on your desired pancake size.) When the tops begin to bubble, the edges are dry, and the bottom of the pancake is browned, flip and cook the other side until the centers are firm but spring back when lightly pressed. Transfer to a plate, and repeat with remaining batter.
3 Serve while hot with butter and drizzled with pancake syrup.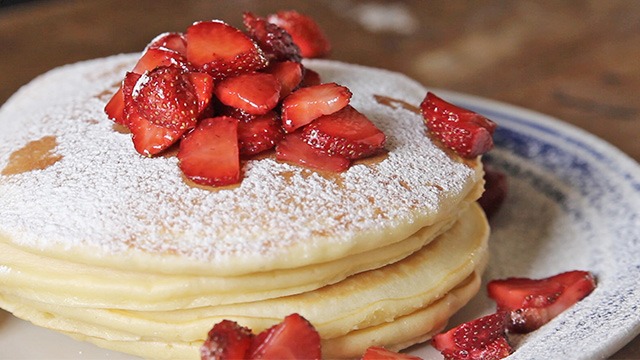 WATCH: How to Make Pancakes from Scratch
Posted in:
Cooking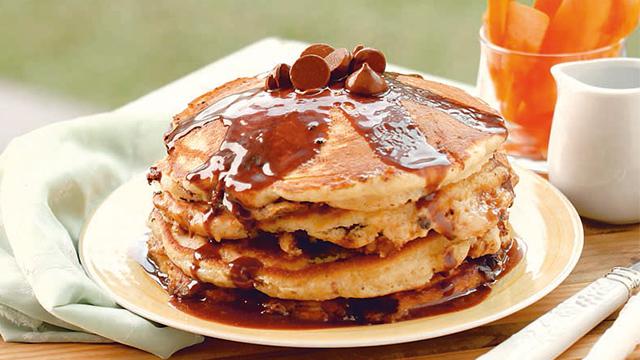 Chocolate Chip Oatmeal Pancakes
Posted in:
Recipe