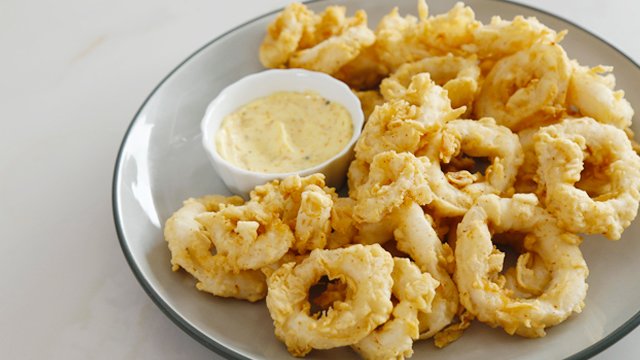 Calamares is a dish made of squid coated in batter and is usually served with a vinegar dipping sauce or a creamy mayonnaise dip. It's an easy appetizer you can make at home! Make them extra crispy by adding beer to your batter. 
Beer-Battered Calamares Recipe 
4 cups water
1 teaspoon salt
1 teaspoon white vinegar
1 kilo squid (pusit), sliced into bite-sized rings
1 piece egg
1/2 cup water
1 can beer
2 1/2 cups flour
oil, for deep-frying
1 In a pot, boil water; add salt and white vinegar. Bring to a boil. Add calamares rings and stir; blanch for no more than a minute. Take calamares out of the pot and drain. Transfer to a bowl.
2 In a small bowl, beat egg. Add in 1/2 cup water. Pour mixture onto calamares, making sure each piece is coated.
3 In a large bowl, combine beer and flour. Whisk well. Set aside.
4 In a plate, put 1 cup flour and cayenne pepper. Mix well.
5 Heat cooking oil in a deep frying pan. Using tongs, pick a piece of calamares, dip into beer batter, dredge in flour-cayenne mixture, and deep fry in oil for about a minute. Do not overcook or the calamares will be tough and rubbery.
6 Repeat for the rest of the calamares. Drain on paper towel. Serve with your choice of dip.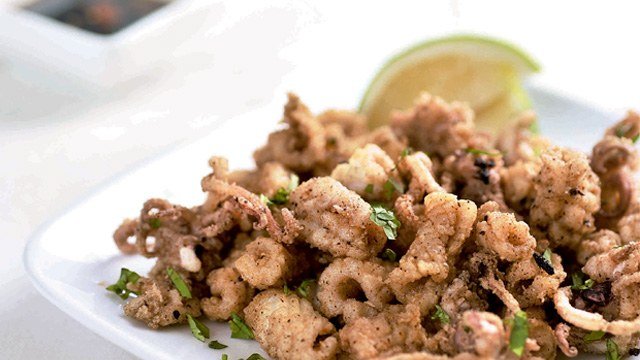 Pusit Cooking Mistakes You Are Making
Posted in:
Cooking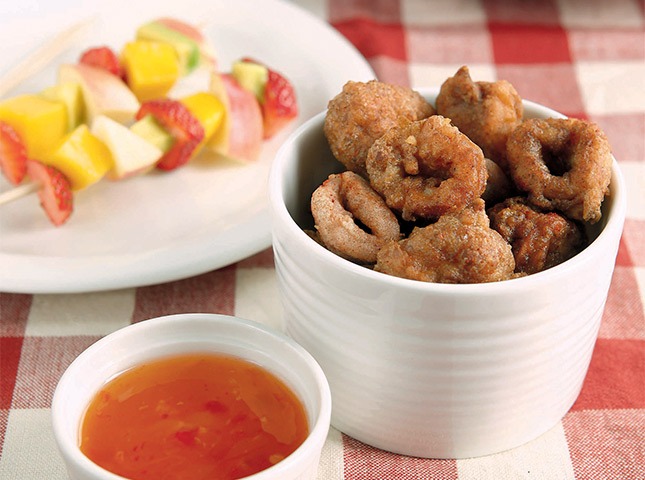 Beer-Battered Spicy Calamares Recipe
Posted in:
Recipe