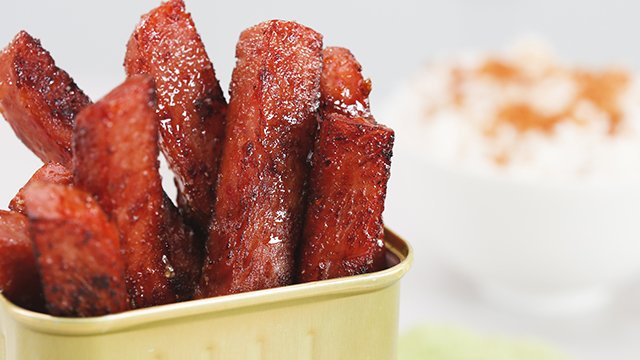 If Spam is your luncheon meat of choice, try adding a sweet caramelized crust with brown sugar. It adds a light, sweet crunch to this childhood favorite.
Caramelized Spam Recipe
Prep time 5 minutes
Cooking time 10 minutes
Serves 2-3
1 198-gram can Spam
1 cup brown sugar
cooking oil, for frying
1 Slice Spam into sticks.
2 Lightly coat Spam sticks in brown sugar and pan-fry until sugar caramelizes and the coating looks slightly crunchy. Serve warm.