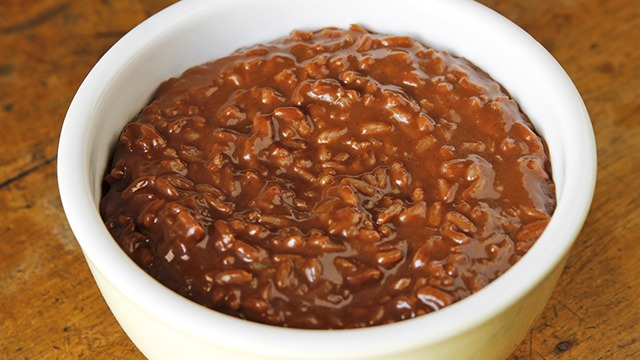 Make breakfast time extra special with this champorado recipe! This Filipino favorite is made of sticky rice (malagkit), chocolate, and brown sugar. We used local tablea for this recipe but you can use cocoa powder and adjust the taste to your liking. It's rich and creamy texture is sure to keep you full and energized for the long day ahead. This recipe is simple and easy to make, but remember to keep a close eye on it! You have to keep stirring the mixture so that it thickens well and doesn't stick to the bottom of the pan. If preferred, you may top it with milk and pair it with tuyo, giving it a sweet yet savory flavor.
Champorado Recipe

Takes 30 minutes
Makes 3-4 servings
1/2 cup sticky rice (malagkit)
2 1/2 cups water
2 ounces tablea chocolate
1/4 cup brown sugar
1 Bring water to a boil.
2 Place the sticky rice with a pinch of salt.
3 Mix frequently over low to moderate heat to avoid the rice from sticking to the bottom of the pan.
4 Once the rice has absorbed around ¾ of the water, place the tablea into the pan.
5 Add the sugar and stir until melted. Season with more sugar, if preferred.
6 Keep stirring until you get your desired thickness and consistency.
7 Take champorado off the heat. Serve warm. Stir in milk and pair with tuyo if preferred.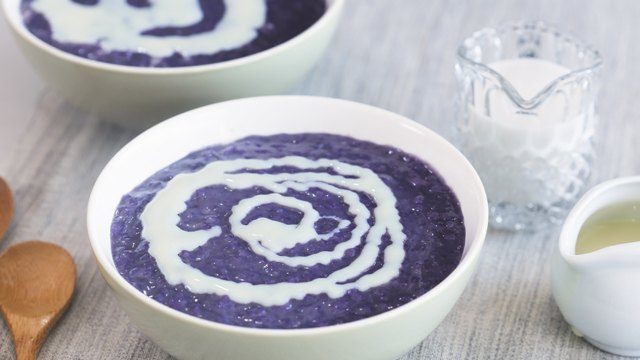 WATCH: How To Cook Ube Champorado
Posted in:
Cooking