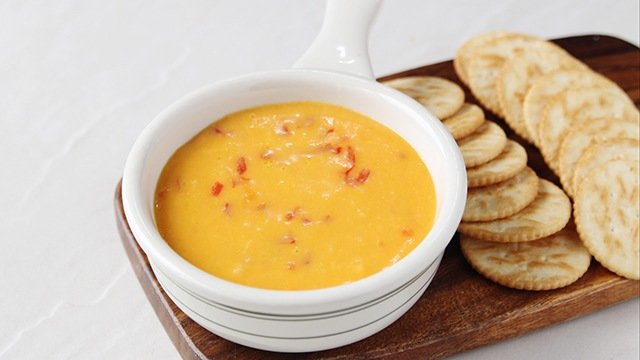 Homemade cheese pimiento is an easy-to-make dip or sandwich spread. 
2 cups cheddar cheese, grated
1/4 cup evaporated milk
1 tablespoon condensed milk
3 tablespoon canned pimiento, thinly chopped
2 tablespoon butter
1 Add cheese, milks, pimiento, and butter in a saucepan.
2 Stir continuously over low to medium heat until well-combined.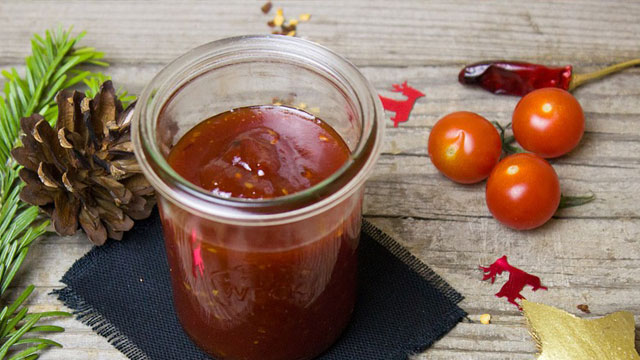 3 Easy Dips to Make This Weekend
Posted in:
Cooking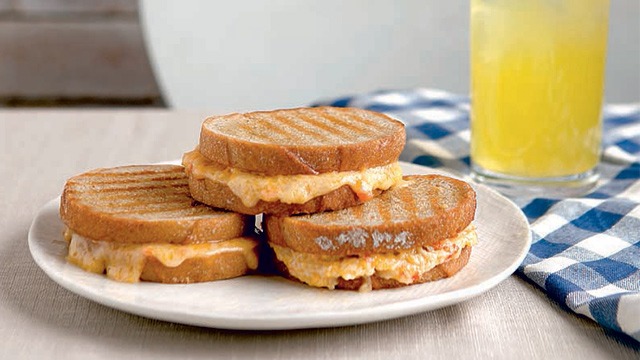 Grilled Three-Cheese Pimiento Sandwich
Posted in:
Recipe