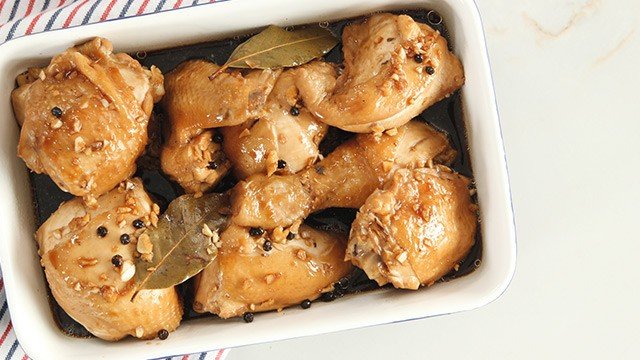 Chicken estofado is an easy one-pot recipe to make at home. Pair this chicken stew recipe with a bowl of hot rice for a filling meal.
1 whole chicken, cut into 10 pieces
? cup vinegar
½ cup brown sugar
½ cup soy sauce
2 pieces bay leaf
1 tablespoon peppercorn
1½ tablespoons garlic, minced
2-3 cups water
salt and pepper, to taste
1 In a deep saucepot, combine chicken, vinegar, sugar, soy sauce, bay leaf, peppercorn, and garlic. Mix and set aside to marinate for 30 minutes to 1 hour.
2 Place the pot on the stove and add water. Mix thoroughly. Let mixture boil for 10 to 15 minutes. Remove the impurities that form on the surface.
3 Cook the stew for 30 to 45 minutes more or until chicken is tender and sauce has reduced. Season to taste with salt and pepper.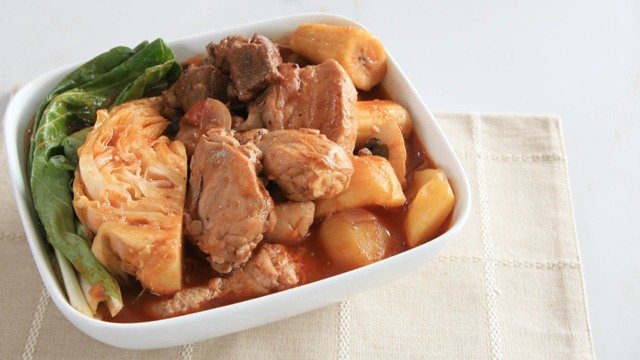 WATCH: How to Make Pochero
Posted in:
Cooking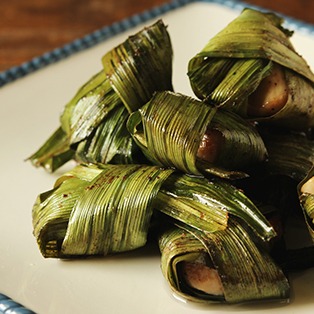 WATCH: How to Make Chicken Pandan
Posted in:
Cooking