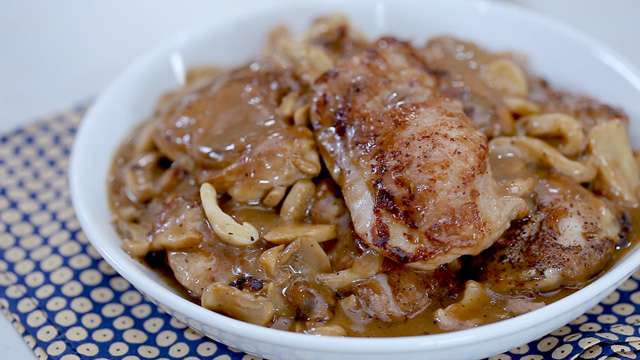 Try this easy chicken recipe: use store-bought canned mushrooms and pantry staples (butter and chicken stock) to make a creamy, savory sauce. Serve with lots of rice!
Chicken in Creamy Mushroom Sauce
Prep time 10 minutes
Cooking time 20 minutes
Serves 4
3 tablespoons butter
1 tablespoon cooking oil
1 kilo chicken, use thigh or drumstick cuts
2 tablespoons flour
1 cup chicken stock
2 tablespoons soy sauce
1 cup button mushrooms, sliced
salt, to taste
pepper, to taste
1 Melt butter in a pre-heated pan then add some cooking oil.
2 Brown chicken on all the sides then set aside.
3 Using the same pan, add the flour and mix until the butter and the flour are combined to make a roux.
4 Add the chicken stock or water and soy sauce then let it simmer for 5 minutes. Add the cooked chicken and button mushrooms.
5 Season with salt and pepper and let it simmer for 10 minutes. Serve warm.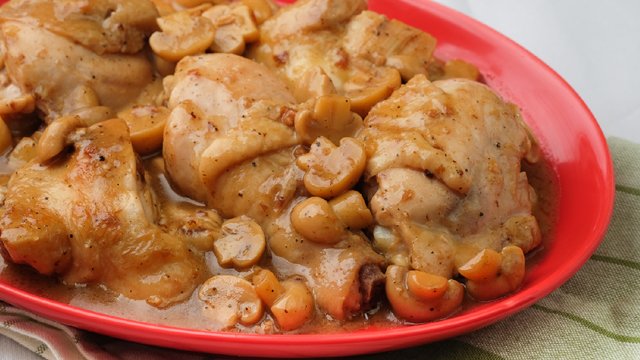 Chicken in Creamy Mushroom Sauce Recipe
Posted in:
Recipe