The chicken inasal marinade might be a well-guarded recipe, but a few things are sure: the typical chicken inasal marinade has notes of lemongrass and vinegar. Sometimes, soy sauce is added for its saltiness.
The subtle flavors of the annatto or atsuete oil mix that the chicken is basted with in the last few minutes of its grilling time can also shine through. You'll notice that the oil gives the basting liquid a shine, the annatto seeds the distinct reddish-orange hue, and the butter (or margarine) its buttery and creamy taste. If salt isn't added to the basting liquid, you can dissolve a portion of a chicken stock cube or granules to add another dimension of saltiness. 
It's really an inherently simple but super delicious grilled chicken recipe. Ready for some truly awesome grilled chicken recipes that have all these flavors? Here are chicken inasal recipes to try at home:     
1 Marketman's Chicken Inasal Recipe 
You may not know him but cook and Zubuchon owner Joel Binamira, also known as Marketman, has a recipe for amazing chicken inasal recipe. He has a great tip for those who want to make a fast and easy chicken inasal: marinate the chicken for 1 hour only, up to 2 hours maximum. That's how fast and easy it is to make his flavorful chicken inasal recipe. This is because the chicken really doesn't need more time in the marinade since too much time will result in the chicken becoming mushy and chalky in texture.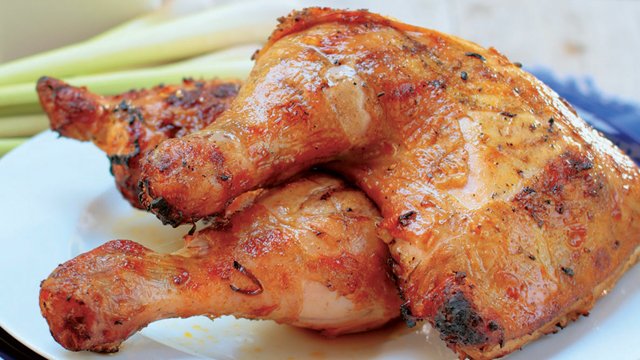 Marketman's Chicken Inasal
Posted in:
Recipe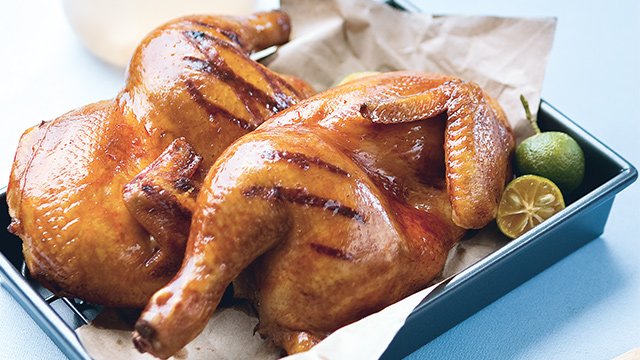 2 Filipino Chicken Inasal Recipe with Soda 
What can make this inasal recipe different from other inasal recipes? This recipe uses a very Filipino way of preparing barbecue marinades: it's got lemon-lime soda and calamansi juice. Plus, the marinade is loaded with fresh ginger, onion powder, and brown sugar all ingredients that are commonly seen in many local recipes. Give this recipe a try for a different take on the inasal.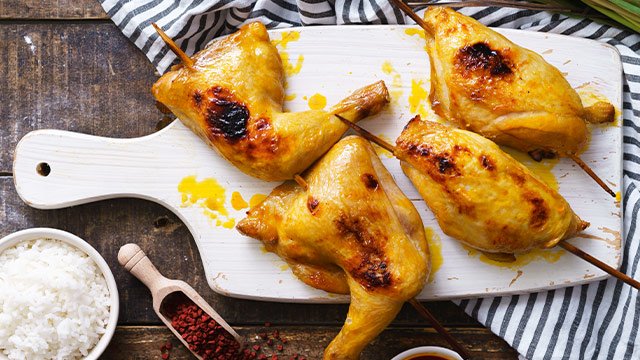 3 Chicken Inasal Recipe with Calamansi 
This inasal recipe uses lemongrass in the marinade but there's more. Garlic and ginger play a part in adding flavor to the chicken but, instead of vinegar, it's calamansi that does the job. The calamansi juice ensures that the chicken remains tangy and sour but without the harsh bite of vinegar. It's still basted with an annatto oil mixture so it looks super delicious.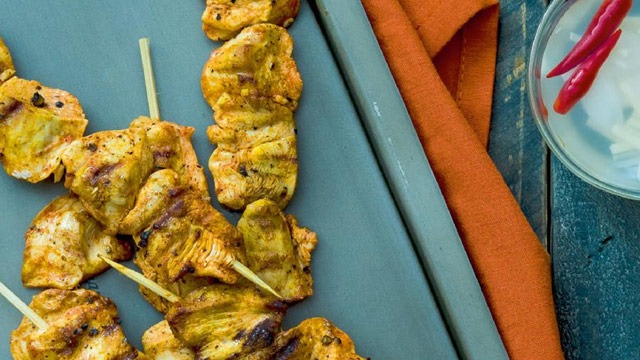 4 Chicken Inasal Skewers Recipe         
Chicken inasal doesn't have to use bone-in chicken. To make this chicken easier and faster to make, make use of fillets which will marinate in half the time and will cook in half the time, too. You experience the delicious meal without needing to spend too much time preparing and cooking it. How's that for a win-win situation?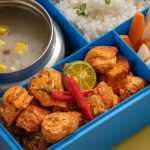 Chicken Inasal Skewers Recipe
Posted in:
Recipe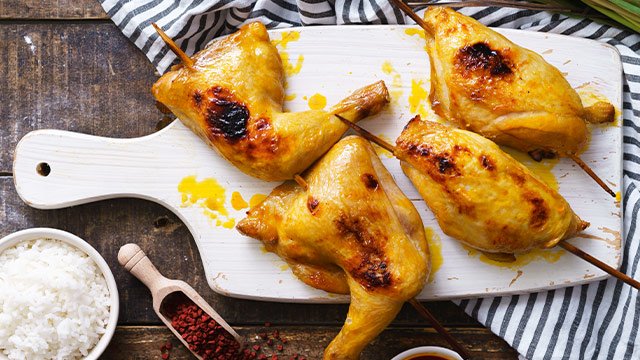 5 Chicken Inasal Recipe With Turmeric 
Annatto seeds aren't the only natural ingredient that can dye the chicken inasal a lovely golden yellow-orange hue. Turmeric is also a fantastic natural food dye. Also known as luyang dilaw, turmeric is grown in the southern Philippines so it's indigenous to that area and makes a fabulous substitute when you can't find annatto seeds to make into your basting mix. 
ADVERTISEMENT - CONTINUE READING BELOW
Recommended Videos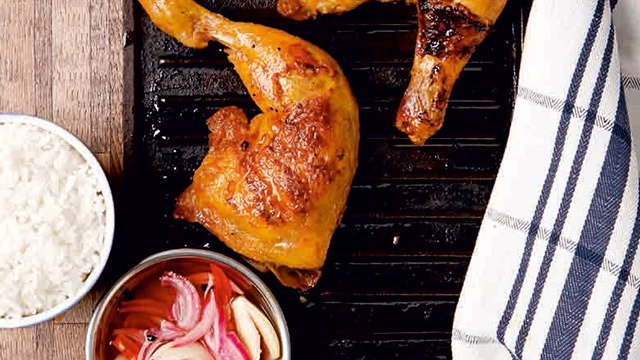 6 Grilled Chicken with

 

Sinamak

 

Sauce Recipe 
The marinade for this grilled chicken seeks to achieve a flavor that is similar to chicken inasal. This is a simplified version that creates a vibrantly hued but flavored annatto oil that serves as the marinade as well as the mixture to use to baste the chicken as it's grilled. No need to make two separate mixtures!
Plus, the flavorful sinamak or spiced vinegar that's served with this inihaw na manok recipe will win over anyone who loves a great tasting grilled chicken meal.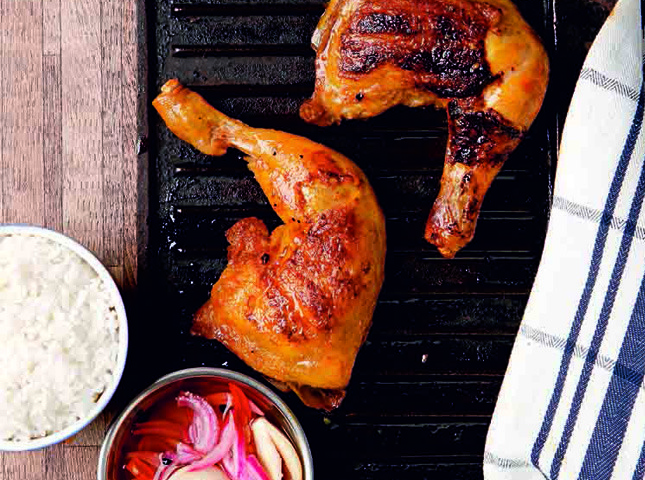 Grilled Chicken with Sinamak Sauce
Posted in:
Recipe
Which of these chicken inasal recipes are you going to try? 
ALSO READ: 
***
Thinking about what to cook next? Join our Facebook group, Yummy Pinoy Cooking Club, to get more recipe ideas, share your own dishes, and find out what the rest of the community are making and eating!
Got your own version of the classic dishes? Pa-share naman! Get your recipe published on Yummy.ph by submitting your recipe here.