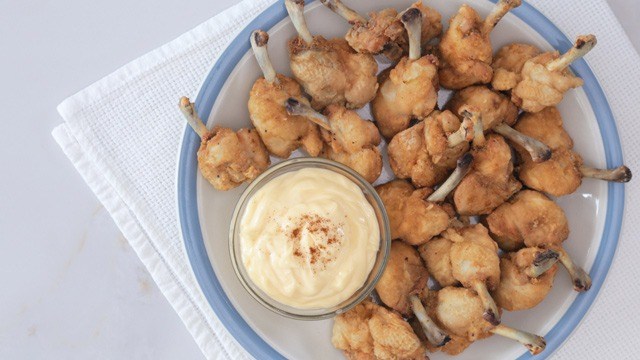 This favorite chicken party appetizer is basically your average chicken wing shaped like a lollipop. The meat of the wing drumette is scraped from one end and shoved down to form the head of a lollipop, earning the name "chicken lollipop".
What's great about this presentation is that it not only looks impressive on a party buffet table, it also makes eating a chicken wing much easier. Just grab the exposed bone end, dunk in your favorite sauce, then eat! Its tasty and crunchy texture, as well as its ability to match with any dipping sauce, is probably why it's a popular party dish. 
So the next time you are hosting or bringing a potluck dish, ask your butcher to prepare chicken lollipops for you and it's just a matter of cooking it to your heart's desire that will do the rest.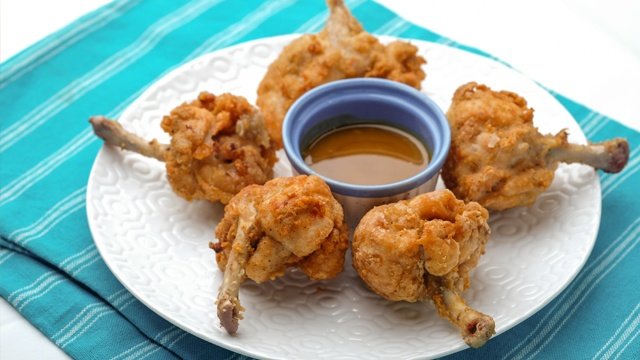 Chicken Lollipops Recipe
Posted in:
Recipe
ALSO READ: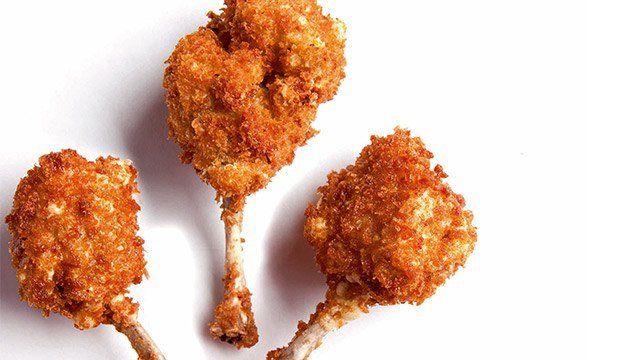 3 Fun Ways to Enjoy Chicken Lollipops
Posted in:
Cooking