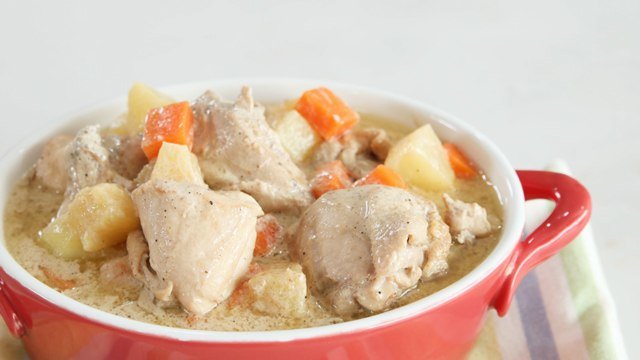 Chicken Pastel is a Filipino chicken and vegetable dish in rich, creamy sauce. Try this easy recipe for a satisfying lunch.
3 tablespoons vegetable oil
1 whole chicken, cut into pieces
1 medium onion, chopped
3 cloves garlic, chopped
fish sauce (patis), to taste
pepper, to taste
1 8-ounce can pineapple tidbits, syrup reserved
2 tablespoons condensed milk
1 370-ml can evaporated milk
1 medium carrot, cut into 1½-inch cubes
2 medium potatoes, cut into 1½-inch cubes
110 grams cheddar cheese, grated
1 Heat oil in a large saucepot. Add chicken and cook until brown on all sides. Set aside.
2 In the same saucepot, sauté onions and garlic until fragrant. Return the cooked chicken in the saucepot. Season with fish sauce and pepper.
3 Add pineapples and syrup. Cook until liquid is reduced.
4 Add condensed milk and evaporated milk. Simmer over medium heat until thick.
5 Add potatoes and carrots. Cook until vegetables are tender and chicken is cooked through.
6 Add grated cheese and mix until cheese is melted.
7 Transfer to a serving dish and serve hot.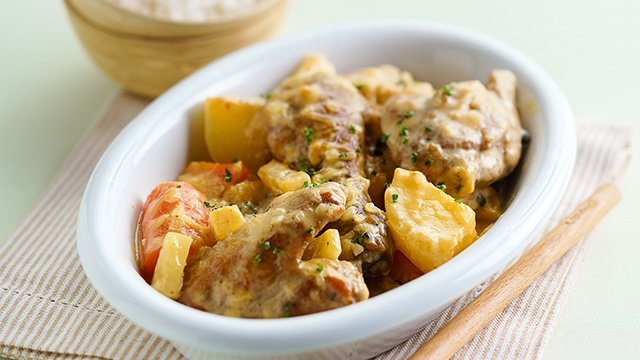 Chicken Pastel Recipe
Posted in:
Recipe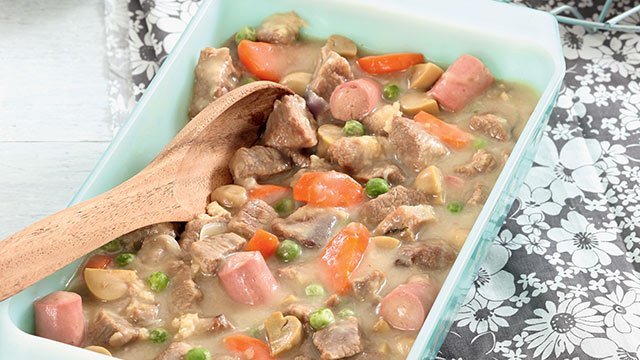 Beef Pastel Recipe
Posted in:
Recipe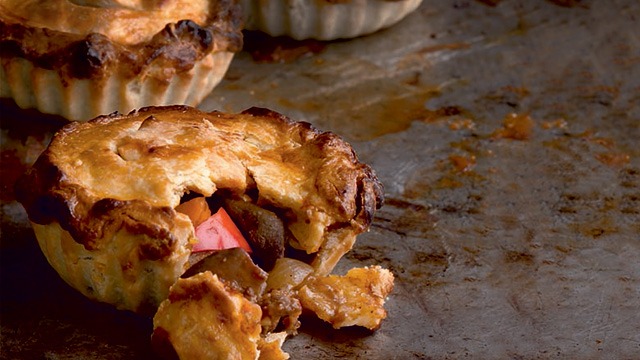 Igado Pastel
Posted in:
Recipe