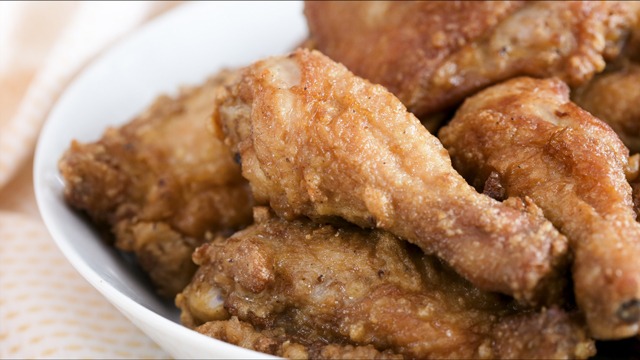 Fried chicken is life! There's a default chicken recipe in every cook's recipe list that they turn to whenever they need comfort food, and fried chicken is probably the Number One Recipe. However, there are many ways to make it and every cook has a favorite way of doing it, so you might be wondering: 
How do you make a delicious fried chicken recipe? 
The answer to how to make a delicious fried chicken recipe is actually simple: use flavorful, aromatic ingredients, make the meat tasty and juicy, and make the skin extra crispy.
Many will tell you that the perfect fried chicken recipe has to use a buttermilk marinade that the chicken pieces will sit in at least overnight and a flour coating that will give the skin a crunch. Others will have different ideas, and this Chinese-style version of the fried chicken will make you rethink the classic fried chicken recipe.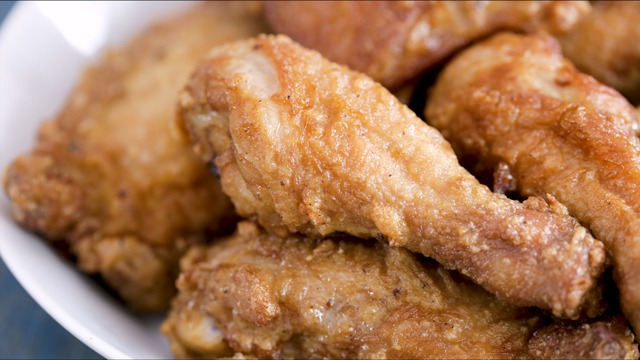 This Chinese fried chicken sits in a flavor-packed marinade that doesn't require hard-to-find buttermilk and a crispy coating that doesn't use all-purpose flour. Instead, it gets the Asian treatment instead, with a marinade made of Asian ingredients and a cornstarch batter that gives it a delicious crunch that we're still familiar with. 
Here's the recipe: 
Chinese Fried Chicken Recipe
Takes 60 minutes
Makes 4 servings
4 chicken thigh quarters, separated
4 cloves garlic, peeled, chopped
1/2 teaspoon Chinese five-spice powder
1 teaspoon sesame oil
2 teaspoons oyster sauce
2 teaspoons soy sauce
2 large eggs
2/3 cup cornstarch
1 teaspoon salt, or to taste
1/4 teaspoon ground black pepper, or to taste
Oil, for deep frying
1 In a large bowl, combine chicken, garlic, five-spice powder, sesame oil, oyster sauce, soy sauce. Cover, and let marinate in the refrigerator for 4 hours or overnight.
2 In a medium bowl, beat eggs well until a uniform yellow color. Add cornstarch, salt, and ground pepper, and stir until well mixed. Pour cornstarch mixture over the marinated chicken, and toss to mix well. (Coating will be thin.)
3 When ready to cook, heat enough oil in a wok for deep frying. Deep-fry chicken until golden brown, about 10 minutes. Drain on a wire rack. Serve while hot.
If you want to try the more traditional style of the Chinese fried chicken, try this recipe and other Chinese recipes you may like, too: 
ADVERTISEMENT - CONTINUE READING BELOW
Recommended Videos