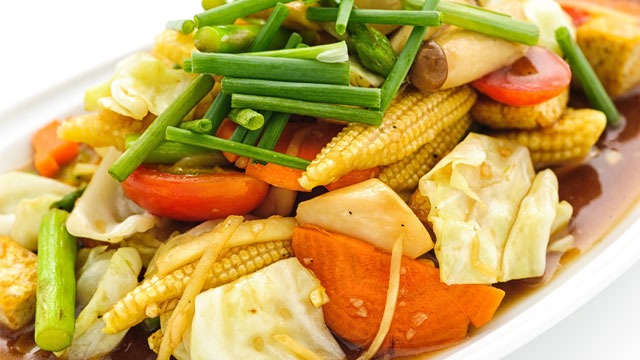 A simple vegetable stir fry such as the chopsuey can be made better for special occasions such as Christmas. You do not have to go too far out of your cooking comfort zone to do this! 
In fact, the suggestions we make here might even be ideas that you already thought of doing but never did for one reason or another. If you are planning to make chopsuey for this holiday Noche Buena table, here are ideas that will make the dish more special than your usual everyday chopsuey recipe: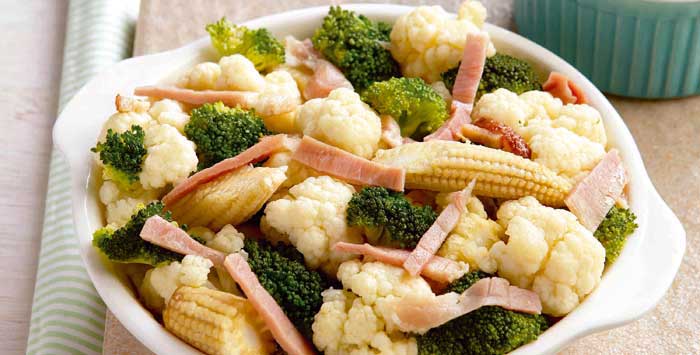 1 Use broccoli and cauliflower. 
We know that it's more common and available now more than ever but both of these flowering vegetables are still considered a pang-handaan ingredient. The good news is that you don't have to scrimp when it's time to add these to your chopsuey. Feel free to add all the florets from the whole head of that small broccoli or cauliflower you got delivered from the farmer's market. That way, everyone gets a piece at the table!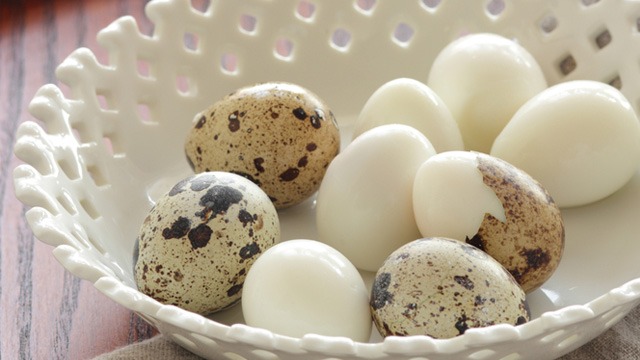 2 Add quail eggs. 
It's not as common as you think but quail eggs in chopsuey is an ingredient that some of us only encounter at restaurants and special events. The holidays are a special occasion so go ahead and order a tray of these tiny eggs. Just remember to boil them properly (Don't overcook these!) so you can have hearty bites to look forward to finding among the veggies.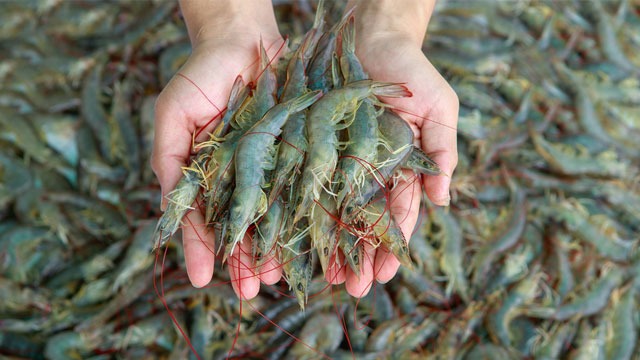 3 Add more shrimp, pork, and chicken. 
Oh yes! If this is one of those pieces of food that you pick out of the chopsuey, then why not be more generous and add more of the shrimp, chicken, and pork pieces than usual? The good news about adding more of this ingredient in the chopsuey is not only beneficial to you later on when it's ready to eat but it will also add more flavor to the dish as well.
By adding more of these proteins, you amp up the umami flavor of the chopsuey, too. Plus, you don't need to go digging for that elusive piece of shrimp anymore since every scoop will have one.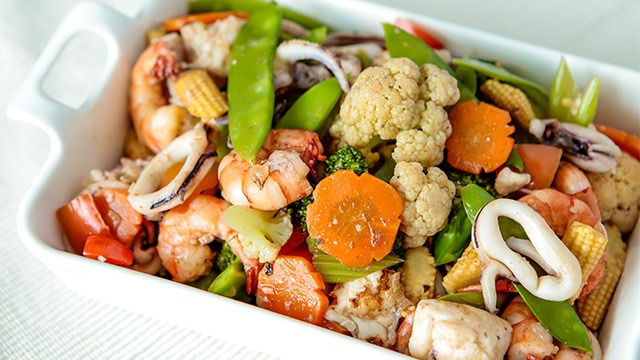 4 Sneak in some seafood. 
You might love shrimp but if you love seafood in general, you may want to be indulgent and add not just more shrimp into the chopsuey but other kinds of seafood, too. Squid rings, tahong or mussels, and even scallops are luxe ingredients but can be easily tossed into a chopsuey since these too cook fast and easily. 
Need some recipes to try your hand at making a chopsuey for the first time? Here are recipes plus more ideas on how to make this simple stir fry a staple dish in your home: 
***