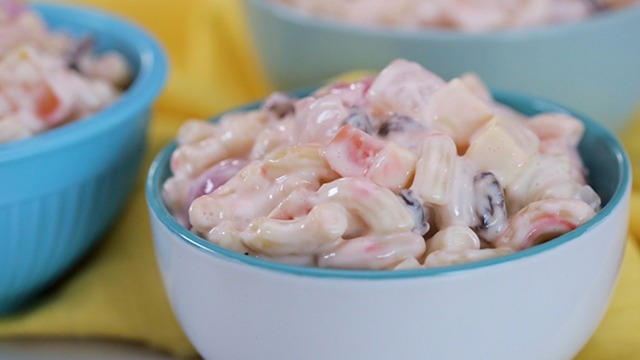 There is always room on the buffet table for a classic Pinoy macaroni salad. It's a tradition to have a  creamy cold pasta salad on the table together with the boneless lechon, glazed Christmas ham, loaf of fruitcake, and the other festive recipes that family and friends brought to share for Noche Buena. 
For this macaroni recipe, we left out the chicken chunks just to make it taste different. Instead, it's a combination of a macaroni salad and a fruit salad in one but better than either with chunks of cheese and made much sweeter with the different flavors of the fruit cocktail.
This festive macaroni salad has a sweet-salty flavor combo that you will fall in love with! 
Here's the recipe: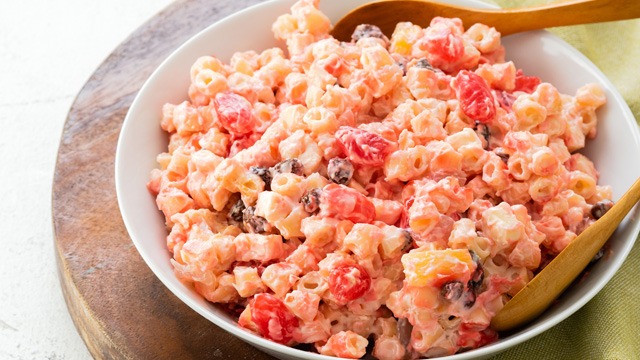 Pinoy Fiesta Macaroni Salad Recipe
Posted in:
Recipe
You're going to want to taste other macaroni and fruit salad recipes like this one, too! Here are a few you should try: