If you love waffle dogs, you'll love these corn dogs more. Imagine a corn muffin wrapped around your favorite hotdog—you know it's a match made in heaven. Best part is, you don't need any special equipment to make these. All you need are barbecue sticks, a big pot, and a little patience to make this fun merienda at home. 
Corn Dogs
Takes 45 minutes
Makes 16 corndogs
2 liters oil for deep frying
3/4 cup all-purpose flour
3/4 cup yellow cornflour (finer textured cornmeal) 
3 tablespoons sugar
3/4 teaspoon baking powder
1/2 teaspoon salt
1 large egg
1 tablespoon melted butter
1 1/4 cups buttermilk
1/4 teaspoon baking soda
16 regular-sized hot dogs
16 wooden skewers
1 In a large deep pan over medium high heat, heat oil until 350 degrees F/175 degrees C or for deep frying.
2 Meanwhile, stir flour, cornflour, sugar, baking powder, and salt together. Make a well in center and pour in egg, buttermilk, and baking soda. Mix until smooth and thick. Transfer to a tall container. 
3 Pat hotdogs dry. Push skewers into the ends until about 3/4 into the hotdog. Dip into batter, until fully coated. Let excess drip before flipping the hotdog right side up to allow the excess to drip onto the hotdog. Immediately dip coated hotdog into the hot oil, twirling gently, before releasing it into the hot oil. Fry until golden brown on all sides, rotating the hotdogs to ensure even browning on all sides. Drain on a rack over paper towels. Serve immediately while still warm with your favorite condiments.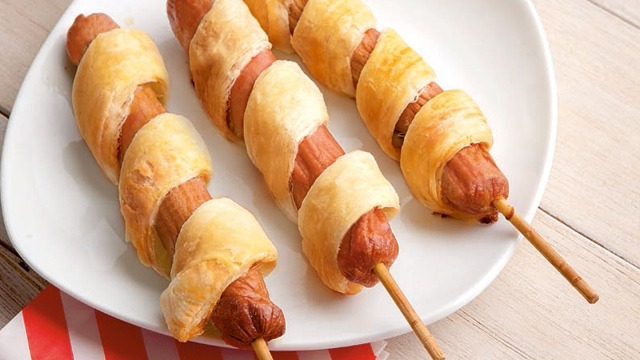 Hotdog Cheese Rolls
Posted in:
Recipe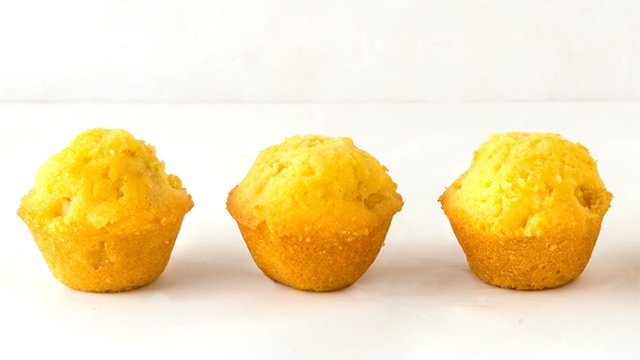 Mini Corn Muffins Recipe
Posted in:
Recipe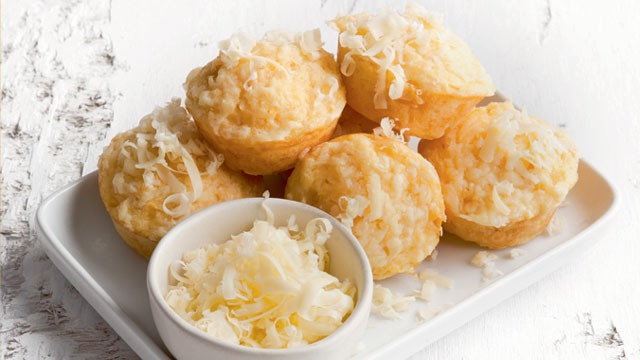 Cheddar Corn Muffins Recipe
Posted in:
Recipe
ADVERTISEMENT - CONTINUE READING BELOW
Recommended Videos