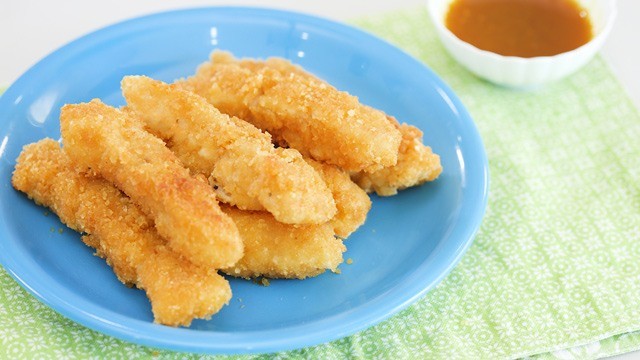 Use a bag of your favorite potato chips to make these delicious, crunchy fish strips. It's the ingredient that just make the kids and kids-at-heart take a chance and bite into one of these moist-on-the-inside-crunchy-on-the-outside sticks.
Crunchy Fish Fingers
Takes 40 minutes
Makes 4 servings
1 1/2 cups all-purpose flour
1 60-gram pack potato chips, plain salted, crushed in a food processor
2 60-gram packs potato chips, barbecue flavored1/4 teaspoon salt
1/4 teaspoon freshly ground black pepper
2 medium eggs
2 fillets cream dory, cut into strips
1 cup vegetable oil, or as needed
1 Place all-purpose flour on one plate and the crushed potato chips on another plate. Season flour with salt and pepper. Break eggs into a bowl and whisk until yolks and whites are completely combined.
2 Coat each fish finger in seasoned flour, dip in egg, then coat with crushed potato chips. Set aside.
3 Pour oil into a nonstick pan over medium heat until it goes 1/2-inch up the sides of the pan. When oil is hot, fry fish until golden brown, about 6 to 8 minutes. Serve immediately with your choice of dip.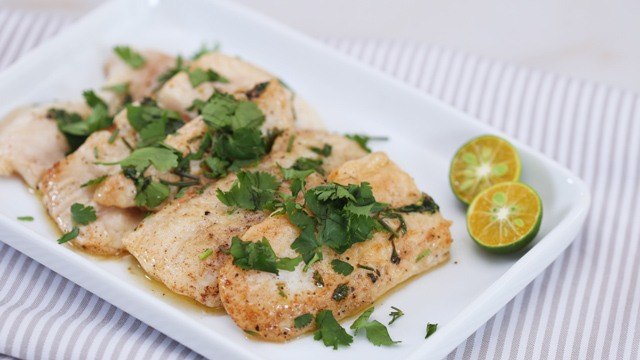 WATCH: How to Make Calamansi Fish Fillet
Posted in:
Cooking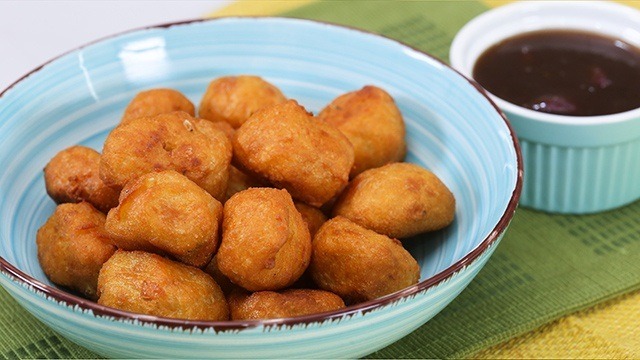 WATCH: How to Make Homemade Fish Balls
Posted in:
Cooking