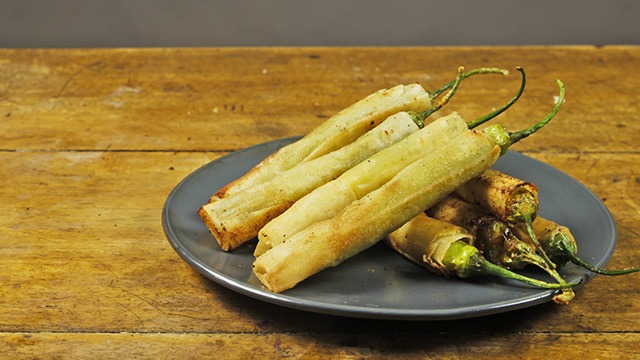 Green chili peppers stuffed with cheese are wrapped in lumpia wrappers and fried to make a satisfying bar chow.
Green chili peppers
Lumpia wrapper
Cheddar cheese
1 Make a lengthwise slit through one side of the chili pepper. Make sure not to slice all the way through.
2 Scoop out the seeds and stuff it with cheese.
3 Wrap the prepared chili peppers in lumpia wrapper. Seal the edges by dabbing it with water.
4 Fry until golden brown and serve hot.