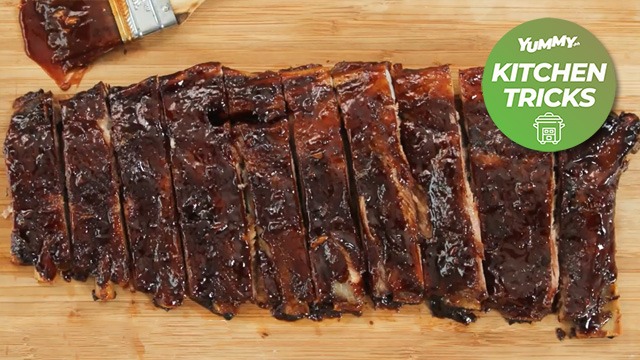 Anyone who loves chicken nuggets knows that there is something missing when you're eating it without some sort of accompanying dipping sauce. Whether it's a plain dip straight from the bottle such as ketchup, mustard, mayonnaise, hot sauce, sweet chili sauce, or any combination of any of these premade condiments makes your nugget meal so much better.
However, none of these can compare to the ultimate of all dips: the barbecue sauce.  
Even if all you ever do is dunk a chicken nugget into barbecue sauce or use it as basting sauce for all the meats you grill over hot coals, a delicious and super flavorful barbecue is a recipe that requires the combination of several ingredients. 
If you love barbecue sauce but dread the cost of buying the good stuff at the supermarket, you can rest assured that there is a super flavorful version you can make at home with just two ingredients.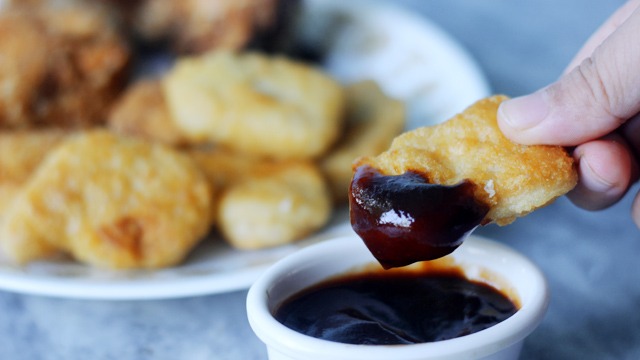 The kitchen trick is to make it as simple as possible and you can do it with two ingredients you may already have in your kitchen: spaghetti sauce and barbecue marinade. 
These two ingredients are already flavorful on its own. It's not meant to be added onto unless you want to, but the theory is, even without any tweaks or additional ingredients added to either of these two ingredients, you can make either a spaghetti meal or a meaty barbecue flavorful just by using it on its own. 
Here's where the creativity starts. Just because an ingredient is already flavorful doesn't mean it cannot be improved upon. The trick is to add ingredients that make it taste even better without masking the essential flavors that it already has. If you need a quick barbecue marinade but do not have the ingredients to make it from scratch, these are the ingredients to look for in your kitchen supply cabinet. 
The recipe is extremely simple: combine 1/2 cup spaghetti sauce with 1/4 cup barbecue marinade and mix until well blended. Done! Use a brush to baste your pork barbecue, chicken barbecue, or even your tenderized oven-baked barbecued pork ribs for a supremely lip-smackingly good meal.              
ALSO READ: 
***
Thinking about what to cook next? Join our Facebook group, Yummy Pinoy Cooking Club, to get more recipe ideas, share your own dishes, and find out what the rest of the community are making and eating!
Got your own version of the classic dishes? Pa-share naman! Get your recipe published on Yummy.ph by submitting your recipe here!
ADVERTISEMENT - CONTINUE READING BELOW
Recommended Videos