All The Fried Food You Can Prep and Freeze Now, Cook Later
These chicken and pork recipes will keep for at least a month!
IMAGE Keith Sigua
Did you know that the refrigerator is known as the most important invention in the history of food? Without the modern refrigerator, food as we know it would be very different. We won't have frozen meals that are ready to cook at a moment's notice. We would not have the luxury of keeping a carton of milk or fresh produce for longer than a few days. We would not have meat that we can freeze and store to cook much later! 
The modern refrigerator really is an essential part not just of any modern kitchen, but any modern home, too. If you aren't doing it already, you can take advantage of the freezer in particular when planning your meals. The freezer is a fantastic way to make your meals days, weeks, or even months ahead. That's because meat, when frozen completely and properly, can last for months in the freezer! All you have to do is make sure that you have it prepared and ready to cook when you bring it out. 
ADVERTISEMENT - CONTINUE READING BELOW
One of the best tips you need to know when freezing food is to salt your meats before preparing. You can add ground black pepper to the meats too but what is more important is the salt since once frozen, the meat will not be able to absorb the salt but will preserve it.
This is a great tip for freezing chicken (or other meats) that you plan to make into fried chicken later. It will not only preserve your meat now, but when thawing, it will help draw out more moisture from the meat as it does that you can blot dry, creating not only a crispier skin once it's fried but wonderfully seasoned meat, too. 
How can you make easy freezer meals that you can easily prepare and then fry? 
These ready-to-cook freezer meats are the perfect meal ideas for days when you can't think of doing more than just frying. 
ADVERTISEMENT - CONTINUE READING BELOW
1 Homemade Chicken Nuggets and Other Breaded Meat Recipes 
We don't know any child who doesn't like chicken nuggets. What's there to not love? Chicken is delicious, it's crispy when cooked, each is bite-sized, and best of all, you can cook these straight from the freezer. These squares of breaded chicken are freezer-friendly for a good reason. The breading is what prevents the chunks of chicken from sticking together and you don't need to do anything more after frying than provide a dipping sauce.  
ADVERTISEMENT - CONTINUE READING BELOW
You need to use the breading method to make these homemade chicken nuggets and you can apply this same method for other meats such as fish and other kinds of breading, too. You can use grated coconut, chopped nuts like cashews, or even use crushed crackers to either add to the breadcrumbs or to replace it.  
2 Pork Chops and Other Meat Recipes 
ADVERTISEMENT - CONTINUE READING BELOW
You don't need breadcrumbs to prepare a freezer meal if you don't have it. What you can use instead is just plain flour. A dredge in some all-purpose flour will make sure that your meat will not stick to each other, making your meal easier to portion out if all you need is just one or two chops. Just remember to season your pork chops or cutlets as well as your flour before dredging and freezing. 
Another fantastic reason to do this is, if after freezing you want to coat it in some breadcrumbs, just break an egg and prepare the breadcrumbs in shallow plates. Apply the breading station method and you're ready to enjoy your simple crispy pork or use it to make that tonkatsu or katsudon you've been craving.  
3 Siomai and Other Dumpling Recipes
ADVERTISEMENT - CONTINUE READING BELOW
When it comes to siomai and other dumplings, the automatic cooking method everyone thinks about is steaming. While steaming is the traditional way of cooking these bite-sized stuffed meals, that's not the only way to cook these. Did you know that you can "fry" these as well? Think of the Japanese gyoza and how these are cooked. That's how you can do it if don't have a steamer. 
This method of cooking applies to all dumplings so you can basically steam and then fry your favorite siomai, dumplings, and of course gyoza on the stovetop. 
Want a recipe that skips over the steaming? Fried wontons or the pinsec frito is the perfect recipe for you!    
4
 

Lumpia

 

Recipes 

ADVERTISEMENT - CONTINUE READING BELOW

What makes lumpia or spring rolls one of the best freezer meals to make ahead? Lumpia recipes make big batches and are instant meal winners. You can fry these as a snack for merienda or to serve with steamed rice. These are extremely versatile recipes too because you can make recipes that that's stuffed with different kinds of fillings. This filling can be meat, different kinds of gulay, or a delicious combination of both. 

What's fantastic about freezing prepared lumpia rolls is that you don't need to freeze these separately before it's frozen. The lumpia wrappers will help keep these separate so when you're ready to fry, pry one off another to separate and fry straight from the freezer. 
5 Skinless Longganisa, Tocino, and
 

Tapa Recipes     

ADVERTISEMENT - CONTINUE READING BELOW

Many breakfast meals revolve around the longganisa so making from scratch is a great way to have these local sausages readily available when you want it. Skinless versions are especially great for freezing since these are already rolled in wax paper so there is no need to worry that these will stick to each other.   

You can make longganisa out of any meat and that's what makes these especially useful for making at home. You can control what goes into your longganisa and since these rolls freeze really well, you can grab the few you need any time of the day you want a breakfast meal. 

You can marinate and freeze tocino, tapa, and even daing na bangus recipes, too! 

 

You don't have to be a slave to the kitchen to put a meal on your table. The main idea behind meal planning is really about thinking ahead about the kinds of meals that you can make now using up the food and ingredients that you have. The best reason to meal plan is that you don't have to think too hard about what you will prepare for today because you already have meals that are ready to be cooked and eaten within minutes. 

ADVERTISEMENT - CONTINUE READING BELOW

With meals already ready in your freezer, the only decision you will need to do is decide which of the meals you will cook and eat later. 

ALSO READ: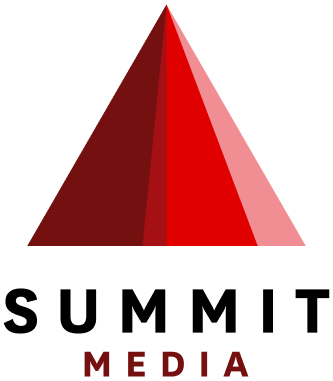 Get the latest stories on COVID-19.
All you need to know from your trusted Summit Media network. Sign up here for regular updates delivered to your mailbox.
The email address you entered is invalid.
Thank you for signing up. We'll send updates directly to your inbox!
Get
Recipes Right In Your Inbox
Trending in Summit Network