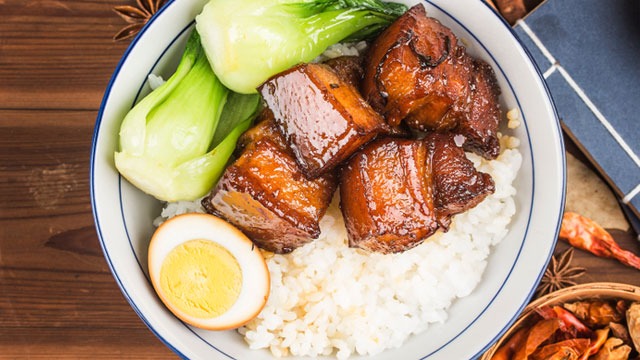 Filipinos will always have a love affair with pork. Despite the high price of the meat, pork in the form of lechon is an essential part of many celebrations, reunions, and other special occasions. Our regular everyday meals are also very pork-centric as well. From simple pork chops and giniling to a pork version of a caldereta, pork is an ingredient for many of our favorite dishes. 
If you've already spent your budget on pork, it's okay to keep it simple and cook it with as few ingredients as possible. Don't worry! This won't mean your pork meal will be lacking in flavor. In fact, it may be extra delicious.
You won't find these recipe ideas lacking in flavor because while the recipes have few ingredients, the pork and the ingredient you're trying to highlight are the stars of the dish. Here are ideas on how you can take pork plus a couple more ingredients to the next level of your cooking: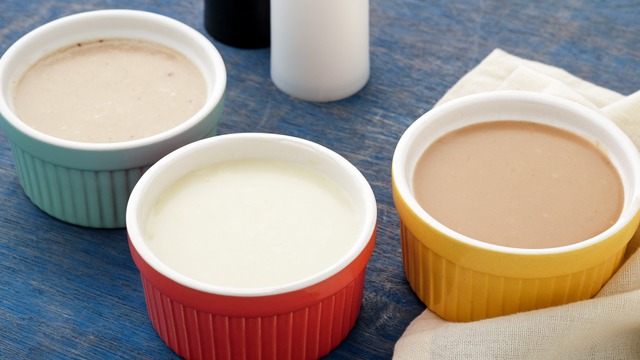 1 Make a gravy. 
A gravy can be the most delicious bowl you have on your table and that's not necessarily a bad thing. Gravies are meant to be super flavorful because it's made with broth, stock, drippings, or even excess meat juices that oozed out of your pork chops as these rested. This is what makes it the perfect pairing for your pork meal. 
Plus, for those who love sarsa, this is delicious poured over not just your pork dish but also your freshly steamed rice, too.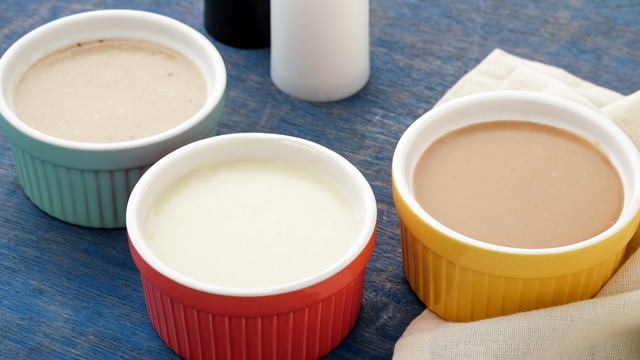 Basic Gravy Recipe
Posted in:
Recipe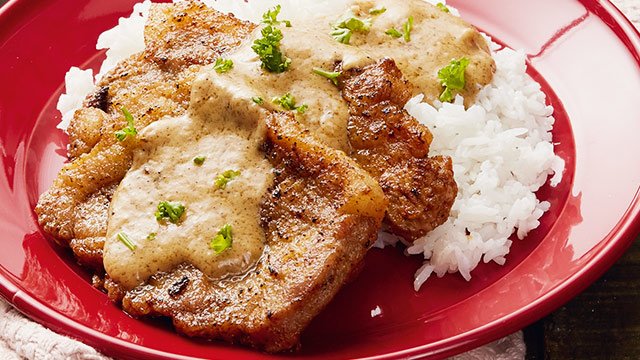 Fried Pork Cutlets with Cream Gravy Recipe
Posted in:
Recipe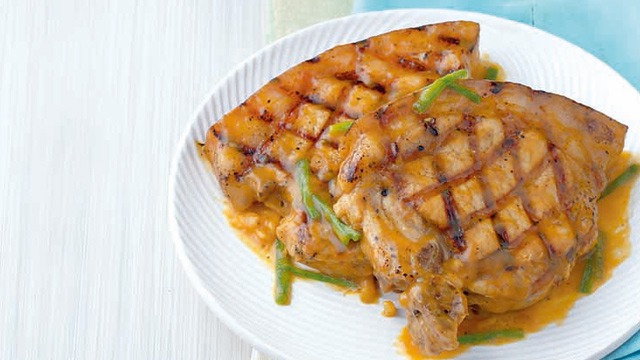 2 Make a sauce or a glaze. 
The difference between a sauce and gravy is that while gravies are made with broths, stocks, drippings and basically a meat-based liquid, a sauce can be made with almost any ingredient. A glaze is similar to a sauce but is usually tossed with the food to create a light coating instead of a mixture that is poured on. This is how soy sauce, sugar, sesame oil, and a little bit of ginger and garlic can become a sticky-savory glaze that makes your pork dish extra delicious.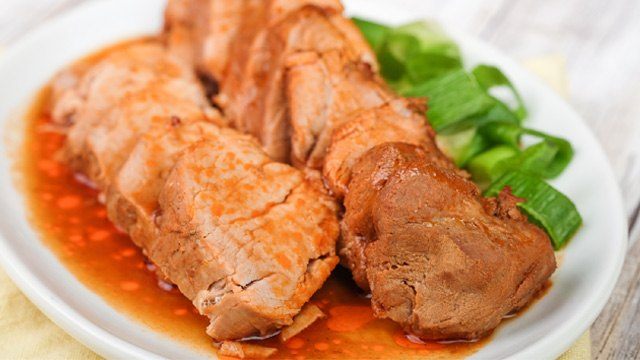 Chinese-Style Pork Asado Recipe
Posted in:
Recipe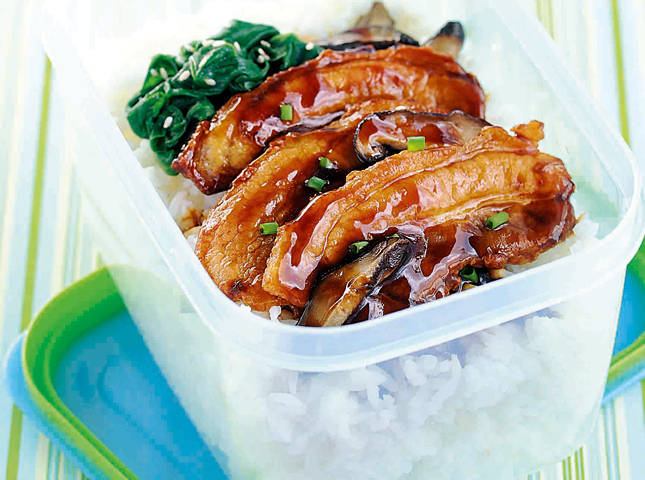 Honey-Soy Glazed Pork
Posted in:
Recipe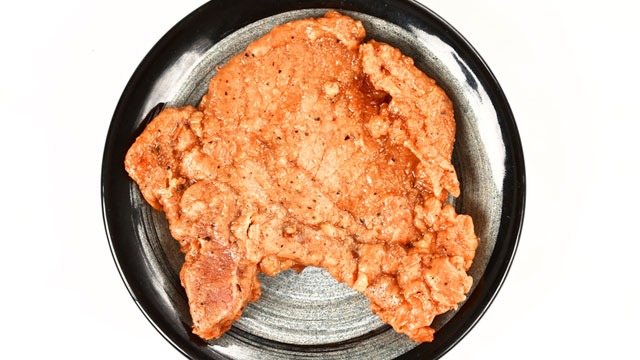 3 Coat it. 
You can add ingredients to flour to make it taste delicious, so coating pork in flour or bread crumbs can be what makes your pork extra tasty. You can add Parmesan cheese to the breading. Feel free to season the flour with fried chicken seasonings such as paprika, cumin, and even dried herbs like rosemary, oregano, and thyme. You can also make a simple sauce to brush on the pork chops that will cling to the breaded parts of the pork chop better than if it were just plain. 
ADVERTISEMENT - CONTINUE READING BELOW
Recommended Videos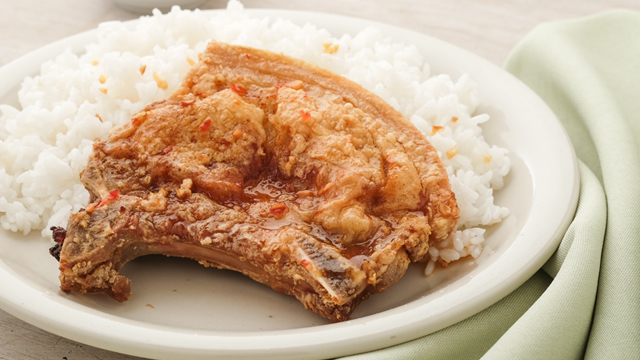 Breaded Pork Chop Recipe
Posted in:
Recipe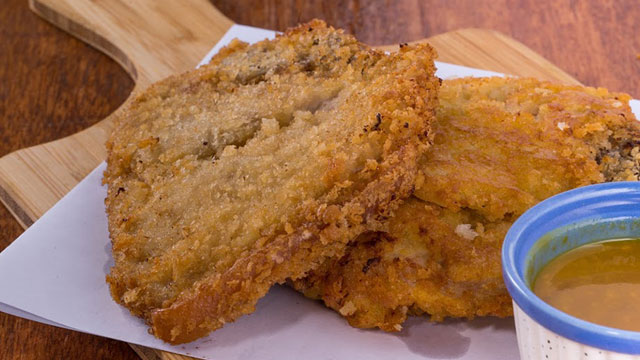 Breaded Pork Chops Recipe
Posted in:
Recipe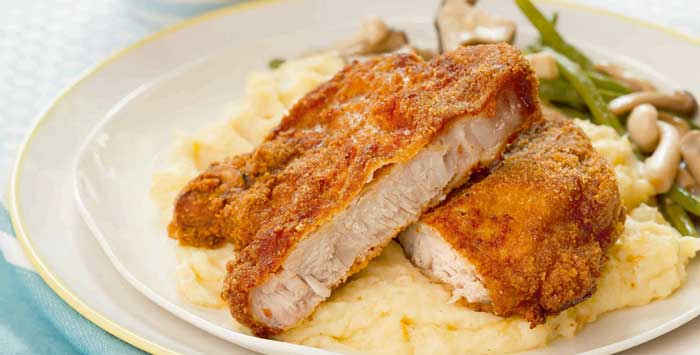 Parmesan Breaded Pork Chops
Posted in:
Recipe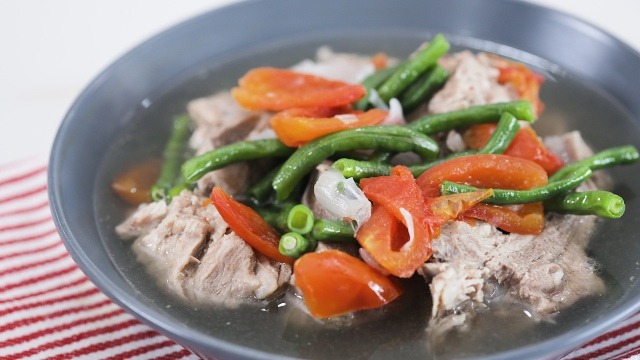 4 Add a vegetable or two. 
One vegetable (or fruit as the case may be) can be what makes your pork dish appetizing. Focus on one vegetable that's tasty when paired with pork and go with that. Use fresh tomatoes and make that the base of your dish with the pork as the main meat.
Got potatoes and/or carrots? Fry these up with the same seasonings you used on the pork chops to make it a pairing. No need to roast since frying it just as effective can be faster to cook, too. If you love garlic, you can even just use garlic and make a super garlicky fried pork dish that goes well with garlic fried rice.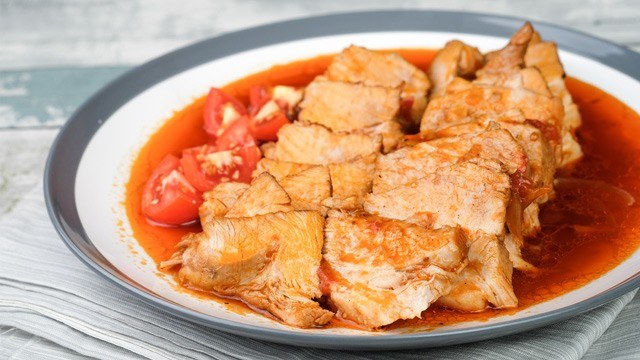 Kapampangan-style Pork Asado Recipe
Posted in:
Recipe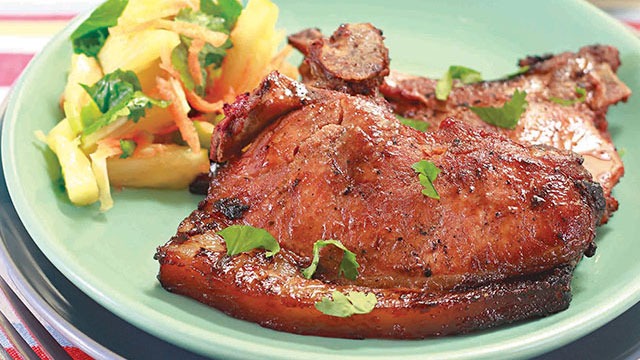 5 Use salt and pepper, then just add vegetables. 
It's simple yet can be super tasty. How? The pork itself is tasty and the flavor-enhancing abilities of salt and pepper can be all you need to make it delicious. Take a page from the Chinese where dishes such as salt and pepper squid, salt and pepper spareribs, and even salt and pepper tofu is the dish you crave. 
Find more ideas on how to make your pork meal even more delicious when you read on: 
***