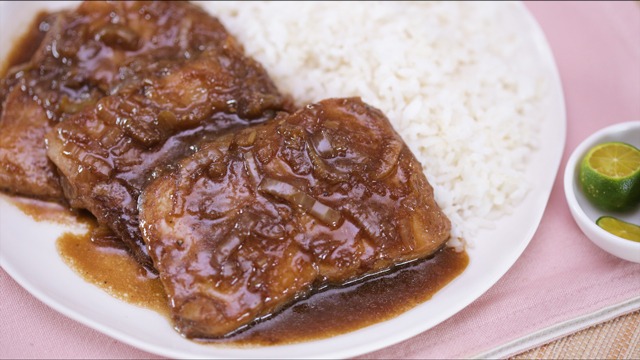 Bistek Tagalog doesn't have to be made from beef!
There are many versions that you can make! You can use pork, use another cut of beef like tenderloin if you don't want to wait for the beef to tenderize, make it creamy, or even use tofu to pair with this flavorful sauce. However, we think you can eat it better by making this fish bistek Tagalog version instead. 
Fish is easy to cook and fish fillets are even faster! You also have many options to choose from when shopping in the market! There are creamy dory fillets, bangus belly, lapu lapu fillets, tanigue steaks, and even other meaty, fleshy fish that are available at the supermarket or the palengke.
That's why if you're looking for a fast and easy recipe that's tastes just like your favorite bistek Tagalog, this is the recipe to make. 
Here's the recipe: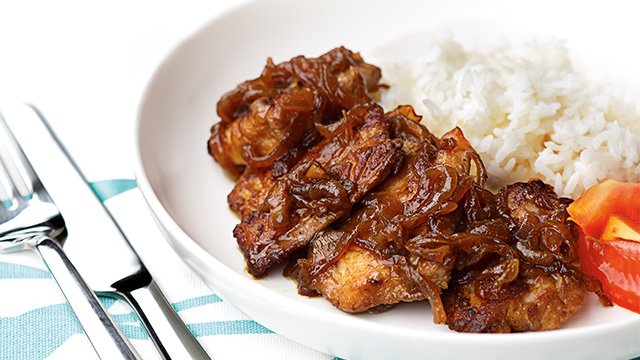 Fishtek Tagalog
Posted in:
Recipe
If you're curious how else to make a fish version of the bistek Tagalog, try these recipes: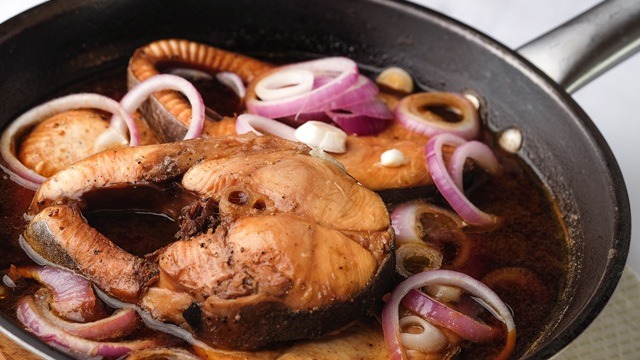 Bistek-Style Tanigue Steak Recipe
Posted in:
Recipe
Bangus Belly Bistek
Posted in:
Recipe