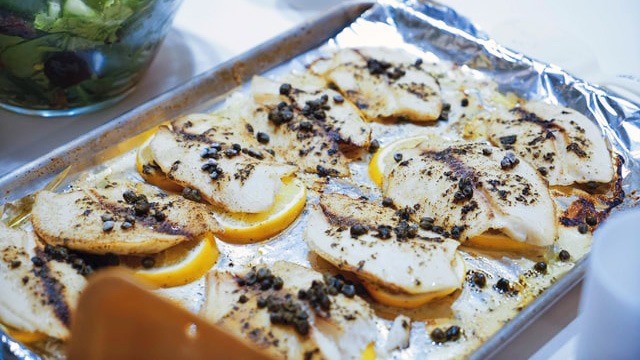 Easy fish recipes do not have to be loaded with ingredients! With just a few ingredients, you can make easy fish recipes that are delicious and appetizing.  
READ THESE: MORE ARTICLES ON FISH FILLETS 
Steaming is the easiest and one of the best ways of preparing fish fillets. It cooks fast and easy, so when it comes to making it delicious, you really do not have to do much. You can even tweak fried and baked fish recipes to be a steamed fish just by steaming it and then adding something delicious to cook with it or to place on top of it. Here's what you do: simply steam fish fillets then top or serve with any of these topping ideas.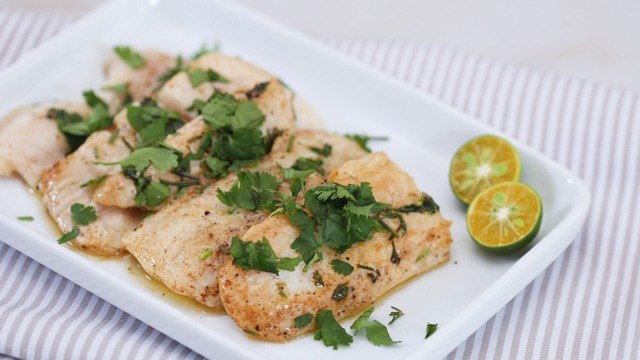 1 Squeeze some calamansi or lemon juice. 
Citrus fruits can instantly make dishes delicious. It's the flavor that can brighten the taste of any dish! It's also the ingredient that many use to remove that unpleasant smell from fish as well as making it more flavorful. Give a few pieces of calamansi a squeeze over fish fillets together with salt and ground pepper, and a simply flavorful dish is ready in minutes. Dress it up with chopped parsley or even, chopped kangkong leaves that don't need cooking!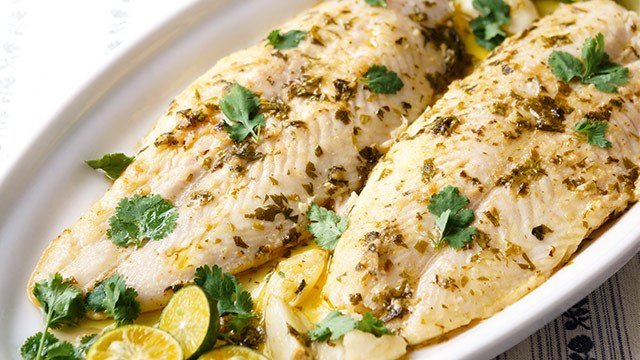 Calamansi Fish Fillet Recipe
Posted in:
Recipe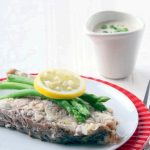 Steamed Fish with Calamansi Rice Recipe
Posted in:
Recipe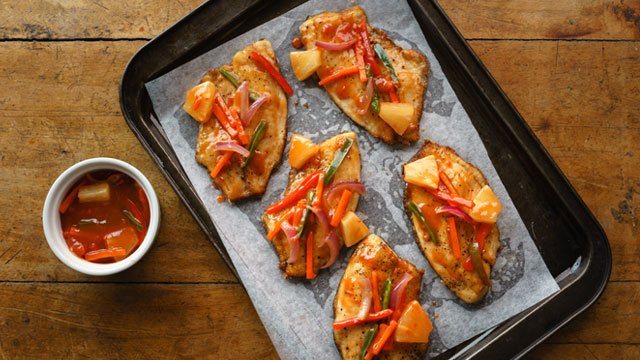 2 Add a sweet and sour sauce. 
Sweet and sour is a flavor combination that is popular in Asian cuisine. Take advantage of our love for this contrast of flavors because it can be paired with anything! Plus, you can use a number of sweet and sour ingredients to make it taste just the way you like it.
To add sweet flavors, sugar is a natural choice but you can also use honey, corn syrup, or any other sweetener! For the sour flavor, vinegar is also the natural choice but pineapples are fantastic in giving both sweetness and tanginess that you might be looking for.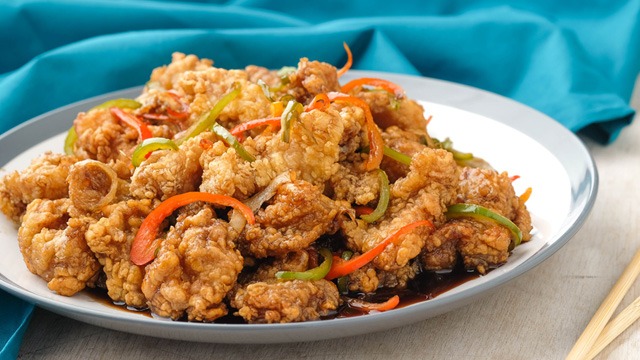 Easy Sweet and Sour Fish Recipe
Posted in:
Recipe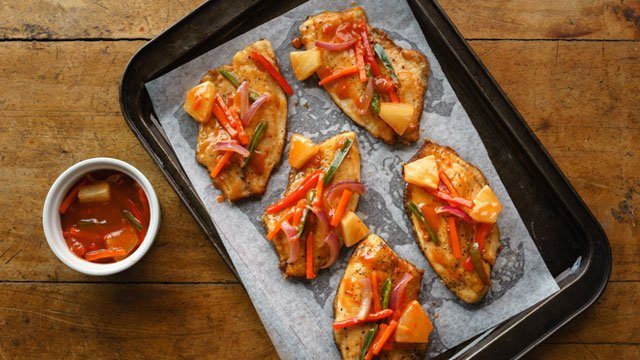 Sweet And Sour Fish Fillets Recipe
Posted in:
Recipe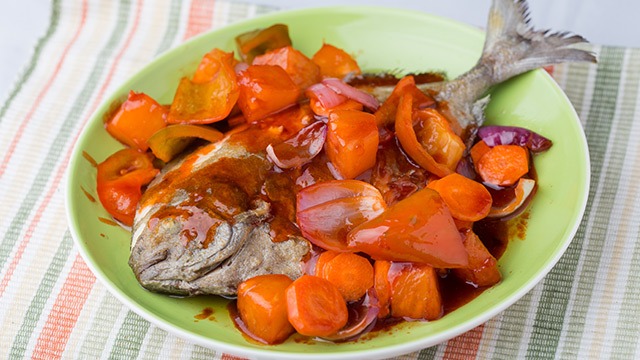 Sweet and Sour Pampano Recipe
Posted in:
Recipe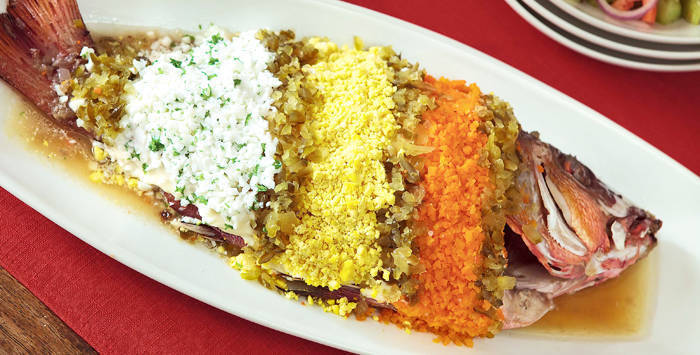 3 Spread some mayonnaise. 
Mayonnaise is not just a sandwich spread! This versatile spread can be the ingredient that can make your dish super creamy without using milk. It's an easy sauce to put together to spread on top of a simple steamed whole fish or you can mix it with some mustard, too, to give it an extra flavor.        
ADVERTISEMENT - CONTINUE READING BELOW
Recommended Videos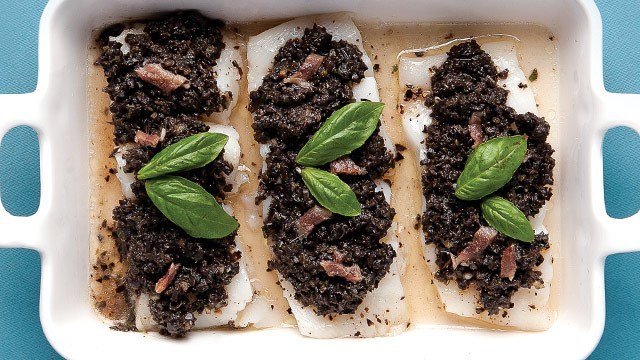 4 Finely chop olives. 
Are you a fan of olives? Then this easy recipe should help you take advantage of that love for the brined fruits. Just finely chop it up in a mini food chopper together with other Mediterranean-inspired ingredients: capers, olive oil, anchovies, basil, and garlic. Once steamed, spread it on while hot or steam the fish fillets with it on top to warm it up before serving.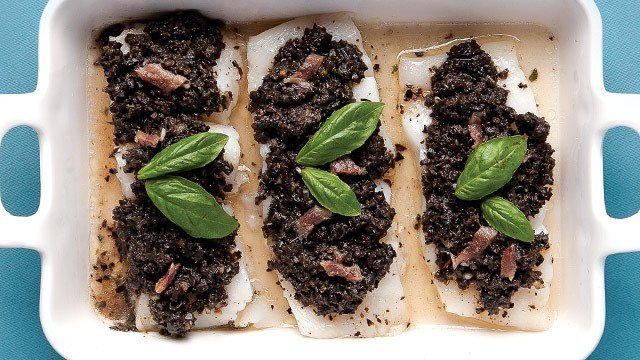 Baked Fish Fillet Recipe
Posted in:
Recipe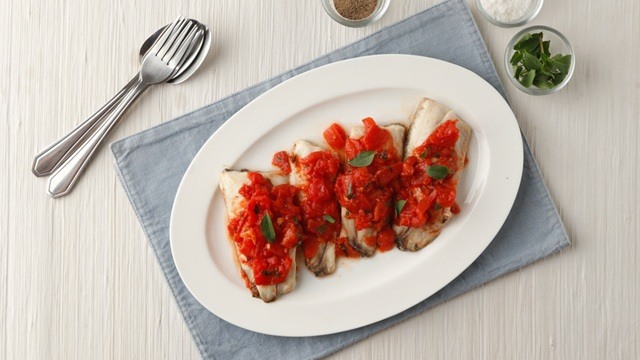 5 Top it with chopped tomatoes.
Tomatoes and fish pair up very well. In fact, you don't have to do much to make an easy fish fillet recipe if you have delicious ripe tomatoes on hand. Just chop up the tomatoes, drizzle it with a little calamansi juice, add a little oil, some chopped basil leaves, and season with salt and pepper. Place this on top of baked or steamed fish fillets and once it's cooked through, it's ready to serve.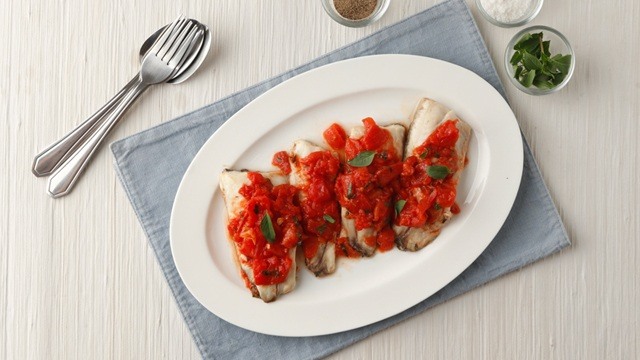 Baked Tilapia Fillets With Tomatoes Recipe
Posted in:
Recipe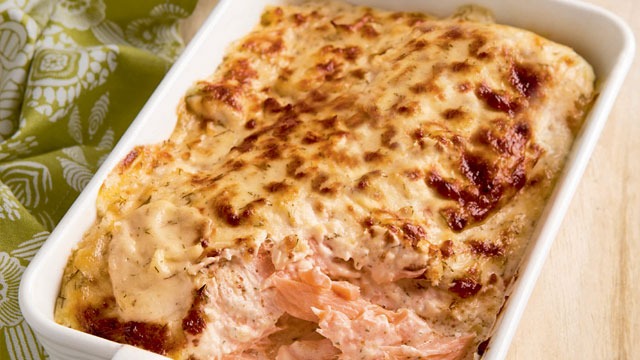 6 Cover it in a creamy sauce. 
Are you a fan of that delicious baked fish covered in a rich cheesy cream sauce? You may think that the easiest way to have this is by buying it but you can easily make this at home! You can even choose what cheese to use and how much of it you really want on top. Best of all, you don't have to skimp on ingredients. Use salmon, use lapu-lapu, or even use cream dory fillets for a meal that's satisfying no matter what!   
READ THESE: MORE ARTICLES ON FISH FILLETS 
Fish fillets are super easy to cook! It cooks fast so there is no need to go overboard with the many ways you can make it tasty.  
ALSO READ: 
***
Thinking about what to cook next? Join our Facebook group, Yummy Pinoy Cooking Club, to get more recipe ideas, share your own dishes, and find out what the rest of the community are making and eating!
Got your own version of the classic dishes? Pa-share naman! Get your recipe published on Yummy.ph by submitting your recipe here!