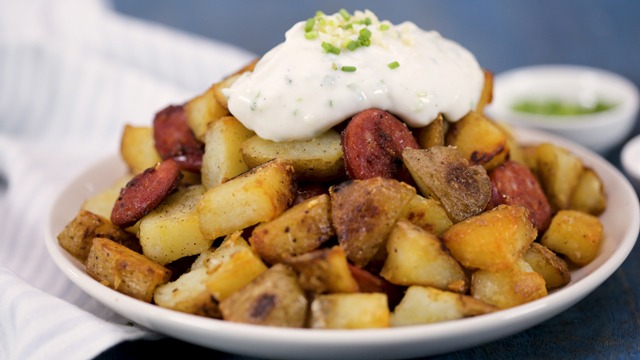 What makes fried potatoes such a delicious snack? It has to be the way these crispy, golden-brown chunks of these starchy spuds taste! Made more flavorful with a simple seasoning of salt to enhance its taste, potatoes are a universal favorite around the world. Belgians, in particular, eat the fries on its own without any accompaniment! There's no burger, not even any ketchup on the side to make these potatoes taste any better. For them, it's already great as it is.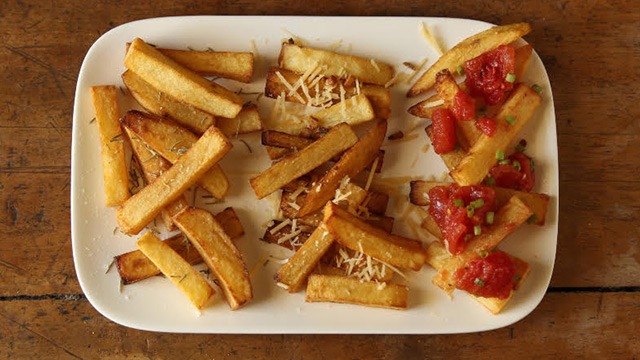 WATCH: How to Make Great French Fries
Posted in:
Cooking
There are some of us in other parts of the world who are not as simplistic with their taste in their potatoes. We like our potatoes with something extra and if you loved all food that is loaded with toppings and dips, this fried potatoes recipe, or patatas bravas recipe, should be just the right recipe for you to try. 
Boiled until tender and then fried until the outside of each pale yellow chunk is golden brown and delicious, these potatoes may be just as good as is and they are. These potatoes are delicious simply tossed in salt. If, however, you want to take these potatoes a little further in the taste department, you have to also make the garlic mayonnaise that is added right on top of these potatoes, too.  
We even amped up the flavor even more by sauteeing Hungarian sausages in the oil before adding in the potatoes. The sausages add to the overall flavor to make the entire dish meatier, heartier to eat of this awesome fried potatoes recipe: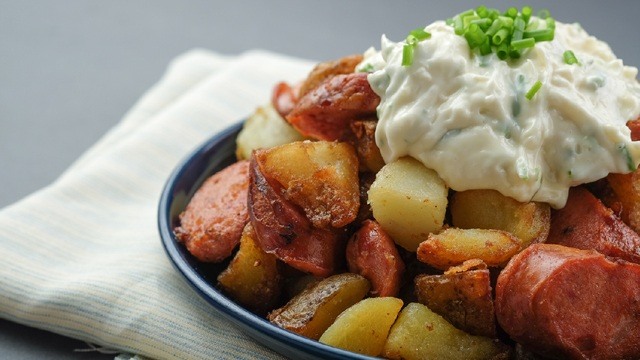 Patatas Bravas with Sausage Recipe
Posted in:
Recipe
Want to try another version? Try it with chorizo, too!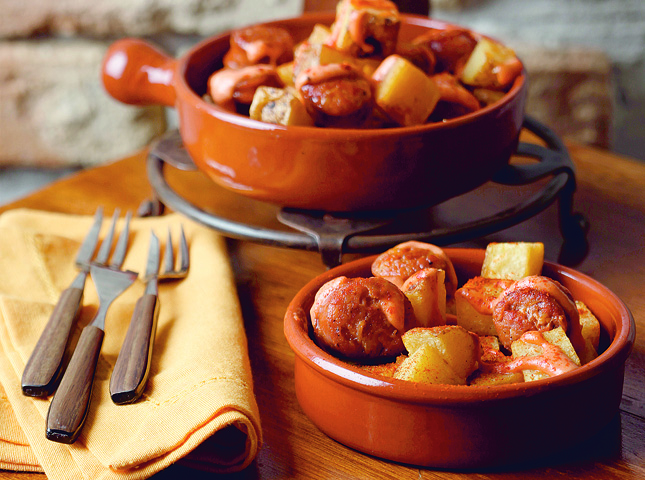 Patatas Bravas Y Chorizo Recipe
Posted in:
Recipe
ALSO TRY: 
ADVERTISEMENT - CONTINUE READING BELOW
Recommended Videos