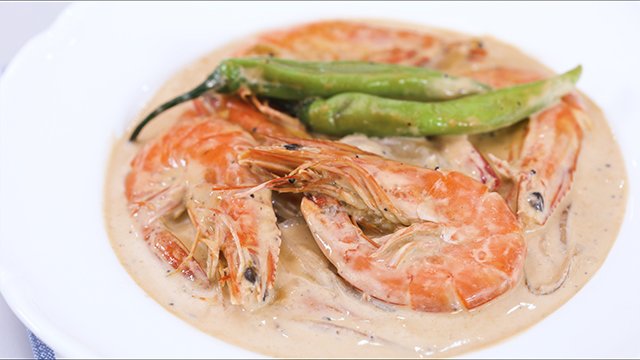 This easy seafood recipe has succulent shrimp and a creamy sauce made with coconut cream.
Prep time 10 minutes
Cooking time 20 minutes
Serves 2
2 tablespoons cooking oil
2 cloves garlic, minced
1 medium red onion, sliced
1 piece ginger, (thumb-sized), sliced
1/2 kilo shrimp, medium-sized
2 cups coconut cream (kakang gata)
3 pieces green finger chili (siling haba)
ground black pepper, to taste
1 Pre-heat oil in a medium-sized pan. Saute garlic, ginger, and onion until fragrant or the onion turns translucent.
2 Add the shrimps and saute until it turns orange or about 5-7 minutes.
3 Pour in the coconut cream and let it simmer over low flame for 10 minutes. Season with salt and pepper.
4 Add the finger chilies and simmer for 2 to 3 minutes. Serve warm.
ALSO READ: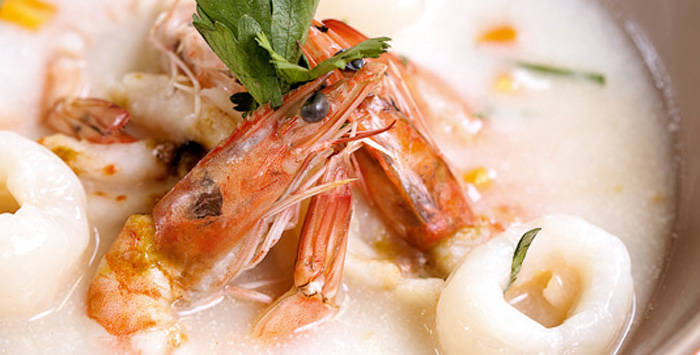 Do You Use Coconut Milk or Coconut Cream?
Posted in:
Cooking