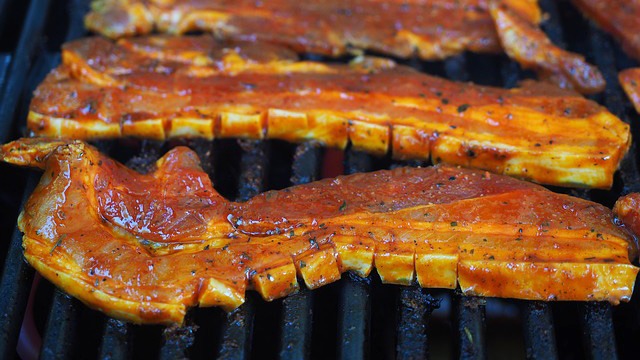 It's a sad, sad world when the first bite of your highly anticipated plate of beautifully grilled food is a tasteless one. While it's a cooking sin to not season your food correctly, it's an even bigger one to not taste it before serving it. 
So how do you cook meats, especially on the grill, without serving something that's low on flavor?
The simple answer could be that you serve it with something flavorful such as a barbecue sauce or seasoned vinegars that will complement the grilled food, and that's the easy way out of a flavorless meal.
Another grilling secret is that you can also marinate the meats, but as any experienced cook will know, marinating doesn't really penetrate through the meat. This is a grilling myth that you should stop believing in. In fact, marinating is just one part of the flavorful process that you should be doing. 
The other part of the marinating process is the basting of the meat. The basting sauce can be any prepared sauce you can buy at the store, and there is a great selection out there. A homemade barbecue sauce would be even better. However, there is something that you may have overlooked and it's the easy sauce to use: the marinade. 
The same marinade you used to make your meats flavorful can be the same one that you use to make it even more intensely flavorful – without adulterating the flavors already present in the meat. 
There are two ways to do this. This is what you should do: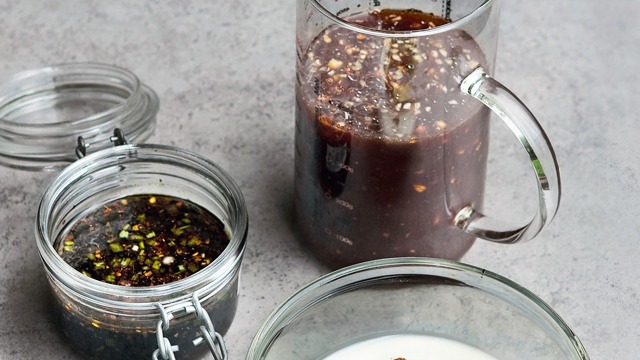 1 Reserve some of the marinating liquid. 
The marinade you'll use for the meat is really the best basting liquid since it already has all the flavors you want. You might notice that the amount of marinating liquid is more than you need, and there's a reason why: you can reserve that extra liquid to use as the basting liquid. If your marinade recipe doesn't make enough, you might want to make another batch to use while grilling the meats.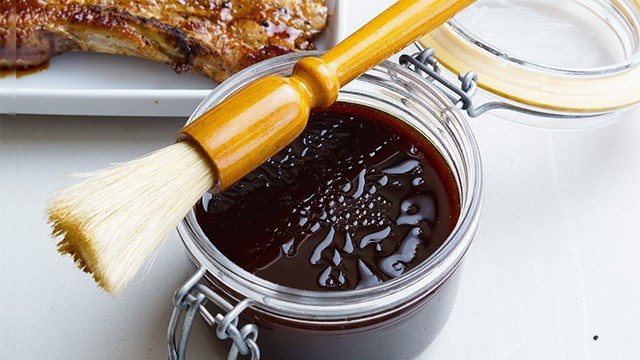 2 Transform the marinade into a basting sauce. 
This other method might be seen as more economical: use the marinating liquid from the meats after it has sufficiently marinated as the basting liquid. 
ADVERTISEMENT - CONTINUE READING BELOW
Recommended Videos
However, there is an extra step you'll need to do in order to do this safely: cook the marinade. You can simmer the leftover marinade in a saucepan over medium heat until boiling and then simmer, stirring, until thickened slightly. You can thicken the mixture further with either a slurry (a mix of cornstarch and water) or flour mixed into the marinade mixture before bringing to a boil. The resulting sauce can be used for serving on the side as well if there's any that's leftover after basting.   
If you find you don't like meat proteins that solidify upon heating the marinade, strain it out and continue as directed. Once it's thickened, use as needed for basting.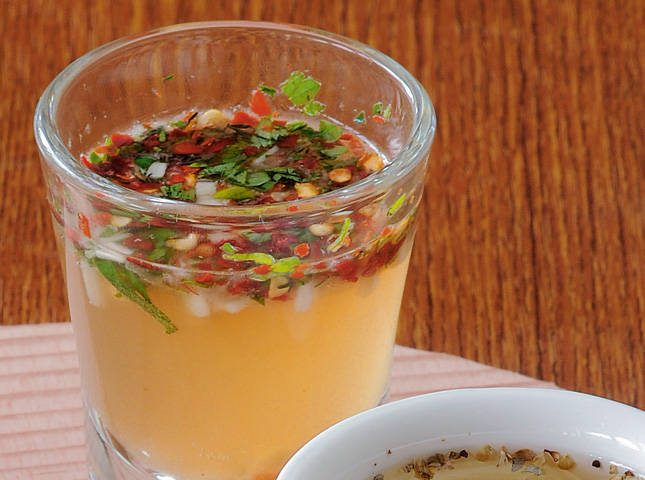 White Wine Marinade Recipe
Posted in:
Recipe
Once you do both of these flavorful marinating steps, you can be assured that every bite of your grilled food will be bursting with flavor every time.  
ALSO READ: