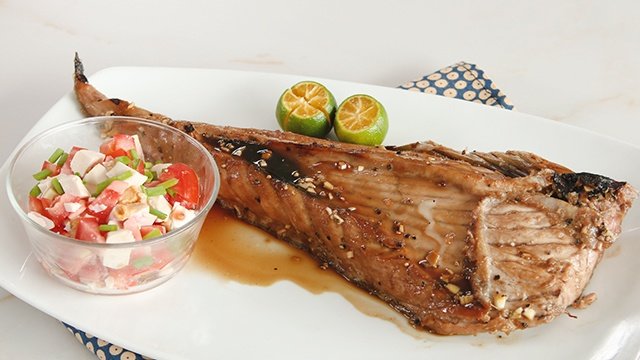 This grilled tuna belly recipe is made with a Filipino-style marinade using calamansi and brown sugar. Serve it with calamansi and a side of chopped salted egg with tomatoes.
2 tablespoons soy sauce
2 tablespoons calamansi juice
2 tablespoons brown sugar
1 clove garlic, chopped
pepper, to taste
500 grams tuna belly
1 In a bowl, mix together soy sauce, calamansi juice, brown sugar, garlic, and pepper.
2 Drizzle marinade over tuna belly and leave to marinate for 30 minute to 1 hour.
3 Preheat the grill and place marinated tuna belly. Cook for about 4 minutes per side, basting with reserved marinade to keep the tuna from drying out quickly.
4 Flip the tuna and grill until cooked through.
5 Serve grilled tuna with calamansi and chopped salted egg with tomatoes.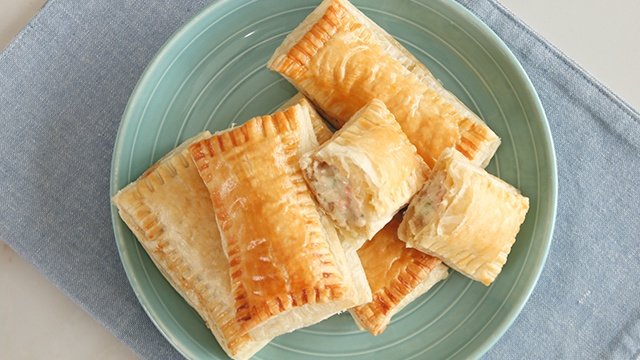 WATCH: How to Make Tuna Pie
Posted in:
Baking