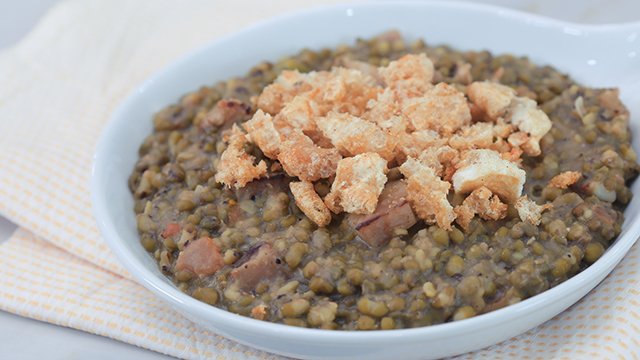 This sauteed monggo dish is a Filipino favorite! Add extra texture and flavor with pork belly and chicharon.
Prep time 1 hour
Cooking time 30 minutes
Serves 4
3 cups dried green mung beans (monggo), washed and drained
3 cups water
2 tablespoons oil
3 cloves garlic, minced
1 medium-sized white onion, chopped
2 tomatoes, chopped
1/2 cup pork, cubed pork belly (liempo)
1 pork bouillon cube
salt and pepper
1 Place mung beans in a pot with water. Bring to a boil over high heat and cook until beans are tender. Strain and set aside.
2 Using another pot, heat oil and add garlic, onions, and tomatoes. Sauté until soft. Add pork and sauté until half-cooked.
3 Add cooked mung beans and 1 pork bouillon cube. Simmer for 5 to 10 minutes. Season with salt and pepper. Transfer to a serving bowl and top with chicharon.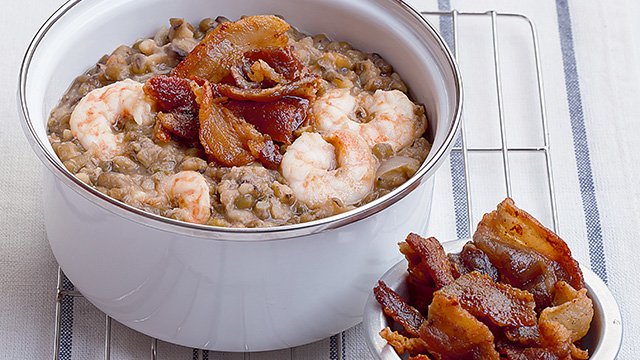 Guisadong Monggo with Crispy Fried Liempo
Posted in:
Recipe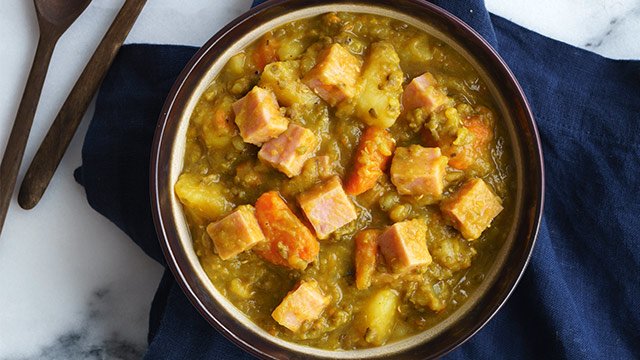 Monggo with Spam Recipe
Posted in:
Recipe