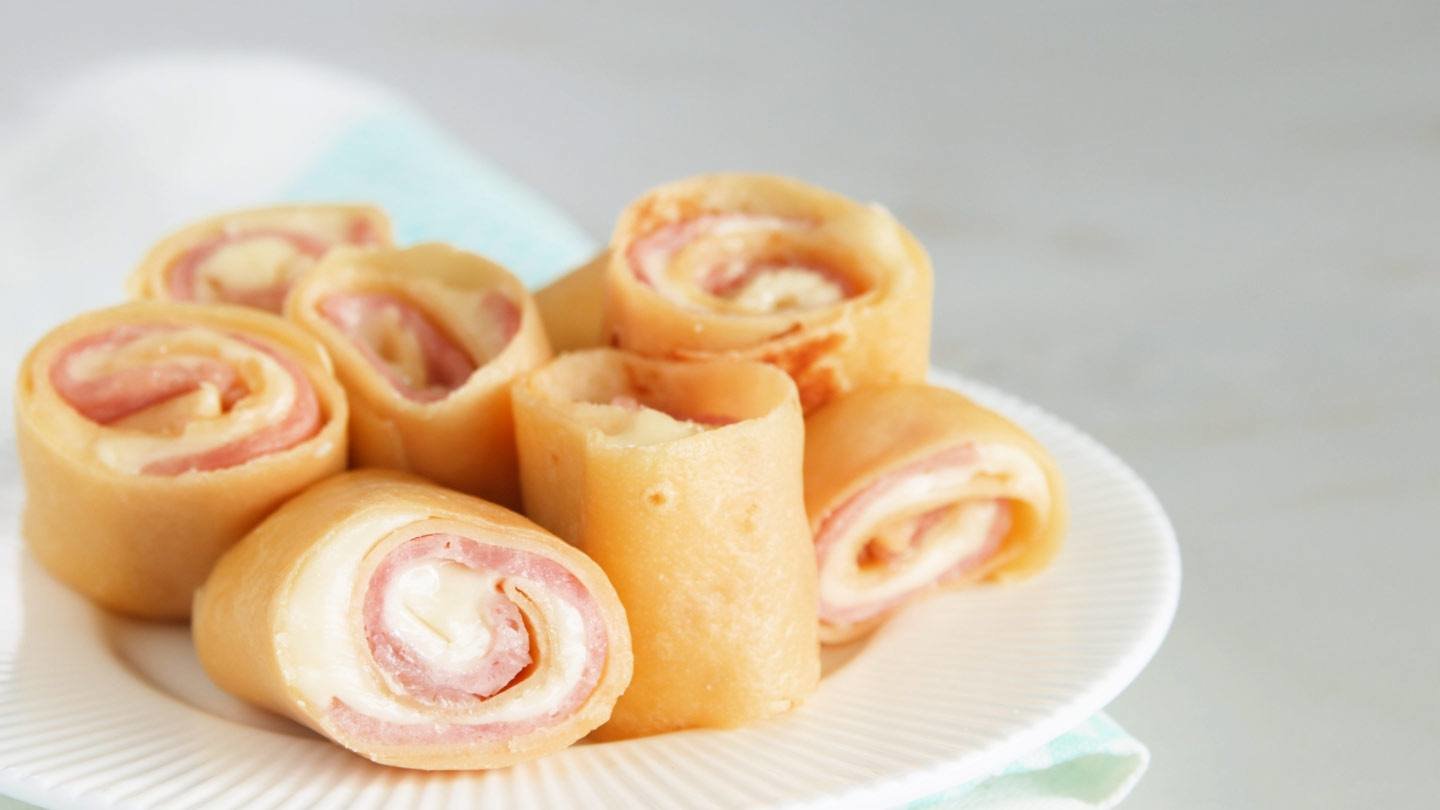 Thinking of your next baon? These ham and cheese roll-ups are perfect for merienda or baon. They are fun and easy to make!
2 large eggs
1 1/4 cup whole milk
2 tablespoons butter, unsalted, melted
1/2 teaspoon vanilla extract
1 cup all-purpose flour
1/2 teaspoon baking powder
1/2 teaspoon salt
ham slices
mozzarella cheese, sliced
1 In a bowl, whisk together eggs, whole milk, unsalted butter, and vanilla extract.
2 In another bowl, whisk flour, salt, and baking powder. Add the milk mixture, then strain.
3 Heat a nonstick skillet, then brush with melted butter. Pour in 1/3 cup batter, then swirl to spread evenly. Flip pancake when bottom begins to brown. Cook for about 2 minutes per side. Top with ham slices and cheese slices. Transfer to a plate once the cheese is melted, then roll tightly. Slice into 6. Repeat with remaining ingredients.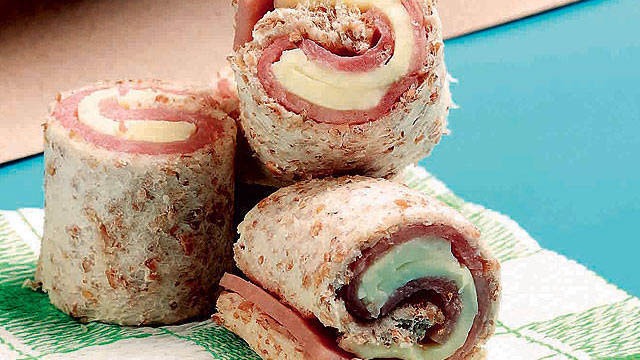 Pinwheel Bites
Posted in:
Recipe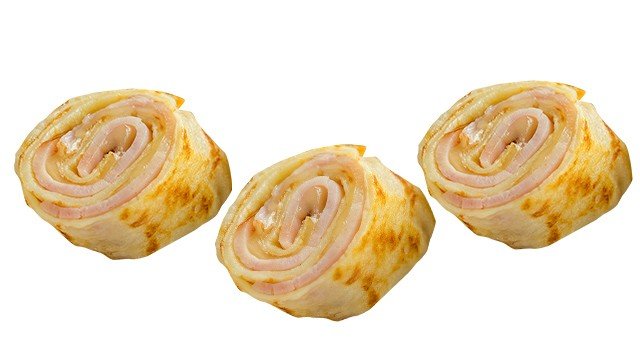 Ham and Cheese Roll-Ups Recipe
Posted in:
Recipe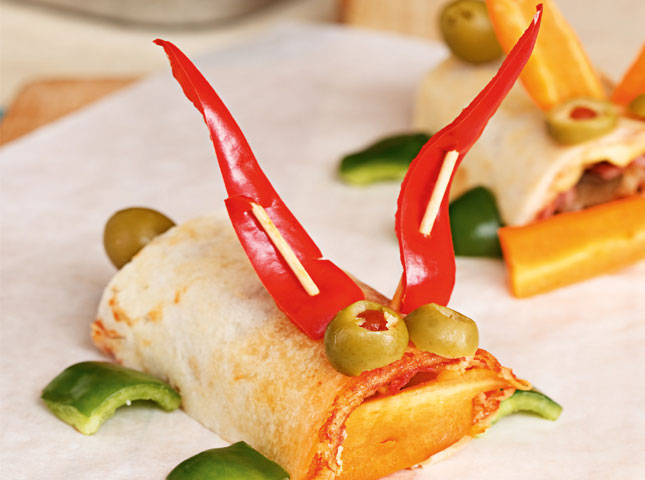 Funny Pizza Roll-Ups
Posted in:
Recipe