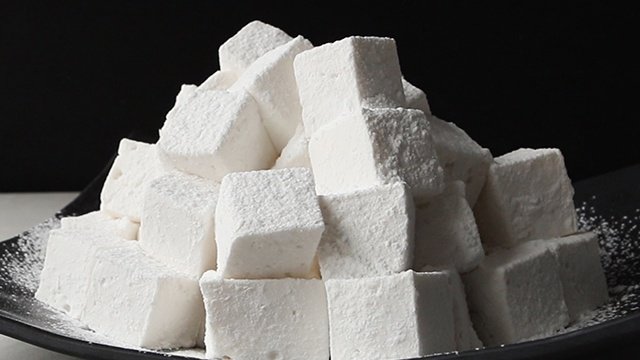 Skip a trip to the candy store and make marshmallows at home. It's easier than you might think!
For the sugar mixture:
1 1/2 cup granulated sugar
3/4 cup light corn syrup
1/4 cup + 2 tablespoons water
pinch of salt
For the gelatin:
2 tablespoons unflavored gelatin
1/4 cup + 2 tablespoons water
1 teaspoon vanilla extract
1/2 cup cornstarch
1/2 cup powdered sugar
1 Make the sugar mixture: In a saucepan, add granulated sugar, corn syrup, salt, and water. Stir to dissolve the sugar over high heat. Once the sugar has dissolved, bring the mixture to a boil and cook, without stirring, for about 9 minutes.
2 Meanwhile, mix cold water and gelatin in a separate bowl. Let soften for 5 minutes.
3 Slowly beat the sugar mixture into the gelatin mixture on low speed. Gradually raise speed to high and beat until the mixture is very stiff. Beat in 1 teaspoon vanilla extract.
4 Pour into a dish greased with oil and smooth the top. Set aside, uncovered, until firm, about 3 hours.
5 Once the marshmallow has set, mix cornstarch and powdered sugar in a bowl, and sprinkle onto a work surface. Place the marshmallow onto prepared surface and cut into cubes with a knife lightly greased with oil. Roll each marshmallow in the sugar-cornstarch mixture to coat.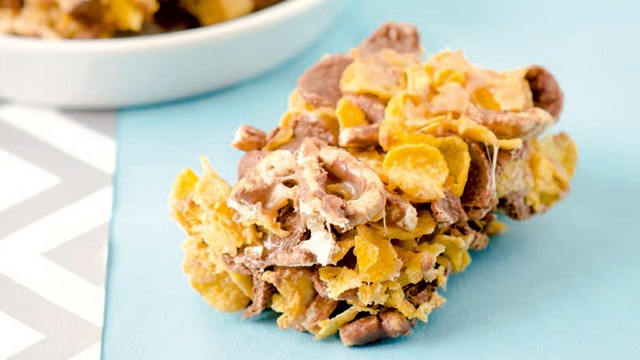 Marshmallow Cereal Bars
Posted in:
Recipe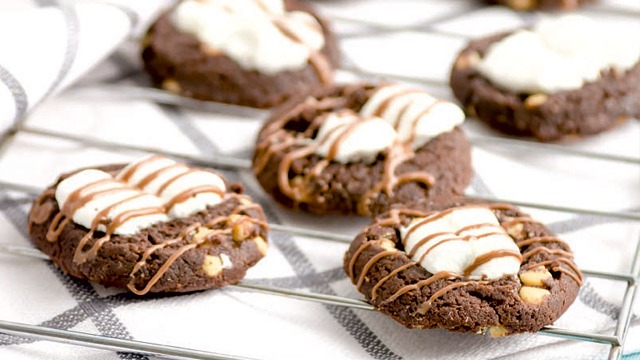 Marshmallow-Topped Cookies
Posted in:
Recipe