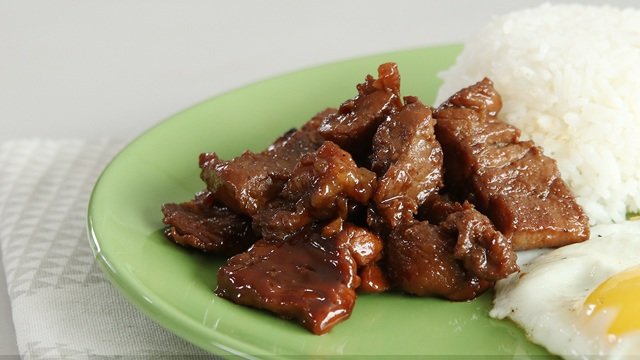 Tocino is a Pinoy breakfast favorite that is easy to recreate at home (sans preservatives, too!). Try making a batch on a weekend and have a fuss-free breakfast ona busy weekday.
1/2 kilo pork tenderloin, sliced thinly
2 1/2 teaspoons salt
1/2 cup coconut sugar
1/2 tablespoon garlic, minced
1/3 cup pineapple juice
black pepper, to taste
1/4 cup water
1 Combine pork tenderloin, salt, coconut sugar, minced garlic, pineapple juice, and black pepper in a bowl. Leave in the refrigerator to marinate overnight.
2 In a pan over medium-high heat, place tocino. Add the marinade and 1/4 cup water, cook until liquid is reduced. When pan is almost dry and marinade is syrupy, stir frequently to allow meat to cook evenly. Once meat has caramelized, remove from heat.
3 Serve with rice and egg, if preferred.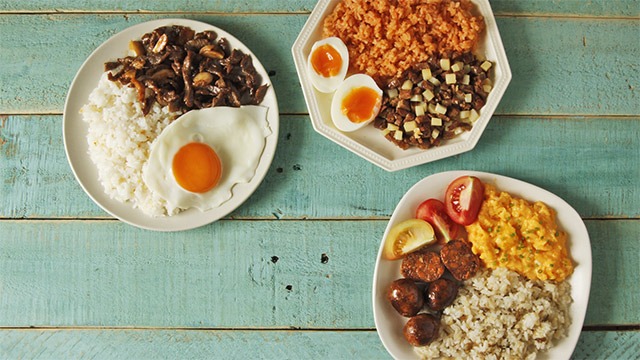 WATCH: Silog Combos You Need to Try
Posted in:
Cooking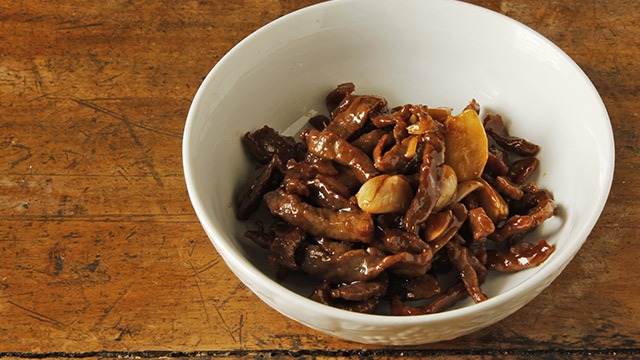 WATCH: How to Make Beef Tapa
Posted in:
Cooking