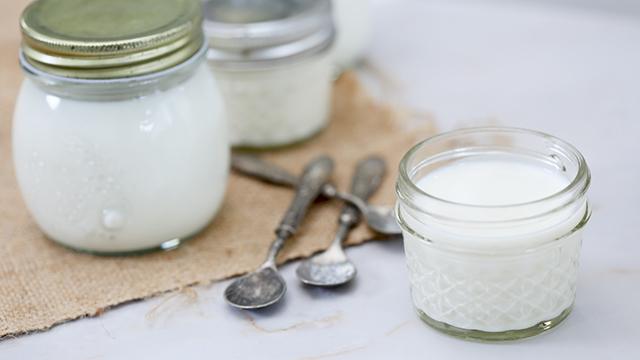 Homemade is almost always better, and making homemade yogurt is one of those times when doing the DIY version is definitely better than anything you can get on the market shelves. It's creamier, silkier, and you can control how tangy you like and want your yogurt to be.
And it's a great money-saving idea because all you need are just 2 ingredients to make it–plus some time and effort.
And while you can use any dairy milk to make yogurt (low fat, goat milk, or even carabao milk), you need to use yogurt that contain the living friendly bacteria that ferments the milk. Just look for the label "live culture" on yogurt containers at leading supermarkets and dairy stalls at weekend markets.
Homemade Yogurt
Takes 15 minutes plus cooling and overnight fermenting
Makes 4 cups
1 liter full-cream milk
2 tablespoons live-culture yogurt
1 Place milk into a large pot over medium heat. Place a candy thermometer on the side of the pot. Heat milk to 200 degree F/93 degrees C, stirring.
2 Remove pot from the heat and set aside until cooled to around 115 degrees F/46 degrees C.
3 Transfer 1 cup of the warmed milk into a large bowl. Stir in yogurt. Pour remaining milk into the bowl, stir, and cover with plastic wrap. Place inside an oven with an oven thermometer.
4 Turn on oven to at least 100 degrees F/37 degrees C (but no warmer than 115 degrees F/46 degress C) and maintain this temperature for 4 hours using the oven thermometer. (Alternatively, turn oven on for about 30 seconds to warm up the oven then turn off. Repeat this step every hour for 4 hours.) Then leave the yogurt to set overnight.
5 Once yogurt is set, stir any liquid that forms back into the yogurt. Pour into sterilized jars and refrigerate until ready to serve.
TIP: For a tangier yogurt, leave to ferment another 4 to 8 hours or until the desired taste is achieved.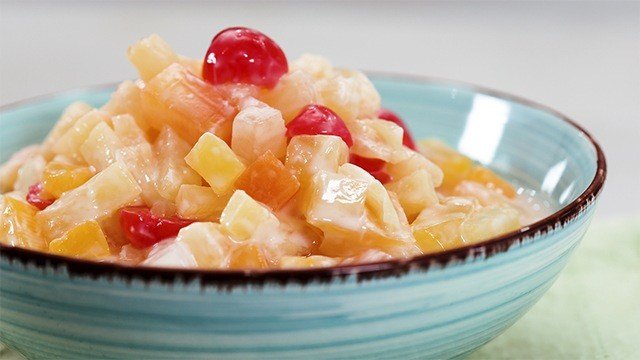 WATCH: How To Make Yogurt Fruit Salad
Posted in:
Prepping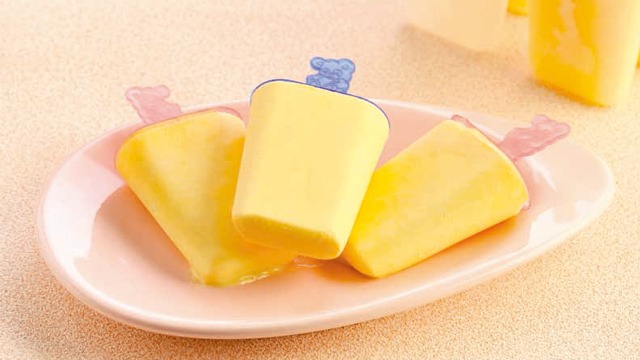 Yogurt Pops Recipe
Posted in:
Recipe
Tip: To keep the yogurt fresh for many days, fill the container containing the yogurt with water until the brim and refrigerate. Change the water daily.