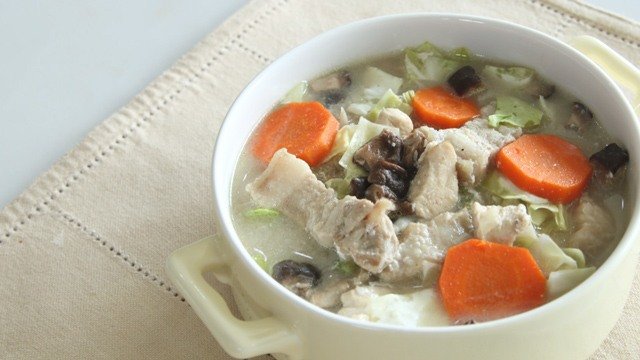 Hototay soup is a Chinese soup that is commonly served in Chinese restaurants and Pinoy homes. It is a rich and flavorful Oriental soup with a mix of delicious meat and vegetables.
2 tablespoons canola oil
2 tablespoons white onion, chopped
1 tablespoon garlic, chopped
1/4 cup leeks, sliced
1 teaspoon ginger, diced
150 grams chicken fillet, sliced
150 grams pork, sliced
1/4 cup carrot, sliced
4 pieces fresh shiitake mushrooms
500ml chicken stock
salt, to taste
pepper, to taste
1 egg
1/2 cup cabbage, sliced
1 Heat oil in a pot over medium high heat and sauté onions, garlic, leeks and ginger for 1 minute. Add the chicken and the pork and continue to sauté for another 1 to 2 minutes. Add the carrots and the mushrooms.
2 Pour chicken stock into the pot and bring to a boil, reduce heat and simmer for 5 minutes while continuously skimming scum off the top.
3 Turn off the heat and season to taste with salt and pepper. Drop a fresh egg to the soup, mix well. Add the cabbage then simmer for 2 minutes. Serve hot.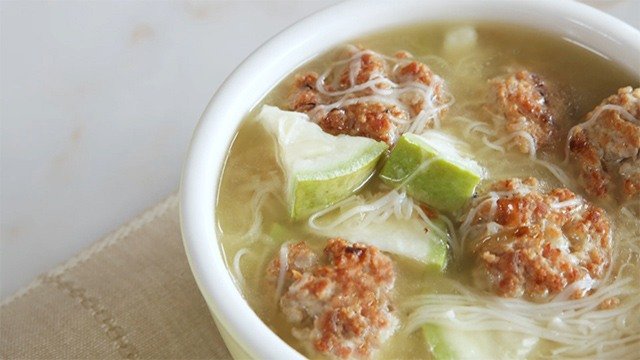 WATCH: How to Make Misua Soup
Posted in:
Cooking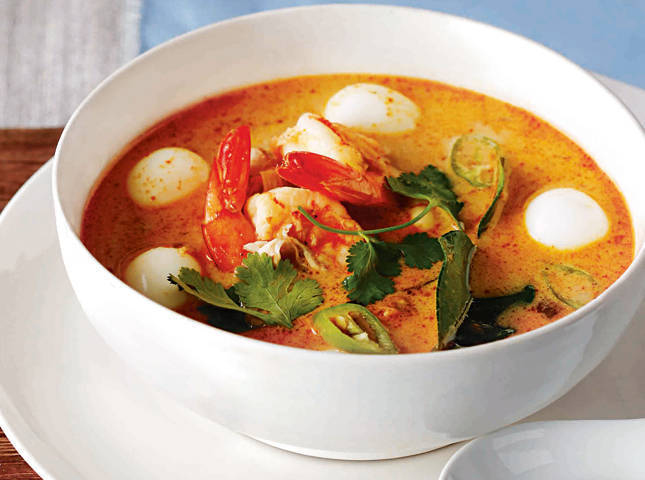 10 Soups to Cook During Rainy Days
Posted in:
News + Trends