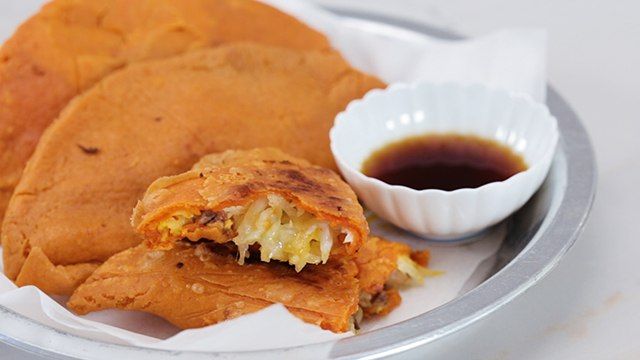 Empanada is a popular pastry filled with either sweet or savory fillings. The Ilocos empanada is different in that longganisa is used as a filling, along with papaya and a raw egg—enveloped in a hand rolled, orange-hued rice flour dough.
There are two kinds of Ilocos empanada: Batac and Vigan empanada. Vigan empanadas have a dough that's lighter in color, uses garlicky longganisa, and may sometimes include togue (mung beans) as a filling while the version made in Batac has an orange hue from the atsuete coloring and uses longganisa from Laoag. Vigan empanadas also usually has a thinner crust.
Both are served with vinegar and some add siling labuyo for extra heat. Either way, both are delicious! This recipe leans toward the Batac empanada version. Here's a tip: don't let it sit too long before you fry it. Best to make a few pieces, fry immediately, and serve immediately. 
Ilocos Empanada Recipe
Prep time 15 minutes
Cooking time 30 minutes
Makes 4 big empanada
1 cup glutinous rice flour, sifted
1/4 cup all-purpose flour, sifted
6 tablespoons annatto water
1/2 cup vegetable oil
1 piece onion, chopped
300 grams longganisa, we used Laoag Longganisa
1/2 cup water
4 cups green papaya, shredded
salt, to season
4 small eggs
oil, for deep-frying
1 Make the Dough: In a large bowl, place both flours until well combined. Drain atsuete seeds from water. Gradually add atsuete water water and oil to the flour mixture, a tablespoon at a time to make a smooth and soft dough. Set aside. 
2 In a pan over medium heat, place longganisa and add water. Let boil for about 8-10 minutes or until cooked through. Remove from casing. Set aside.
3 Pinch off about 3 tablespoons of dough. Roll into a ball. Place on top of baking paper and then with a rolling pin, roll out into a flat, thin round.
4 Create a well at the center of the dough, using a tablespoon each of the papaya and the longganisa. Careful not to break the soft dough. Crack an egg and slip into the well. Fold the dough over the filling to seal it all in. Cut off any excess dough. Slip the empanada into the hot oil and deep fry until crispy. Drain on paper towels, and serve immediately with sukang Iloko.
ALSO READ: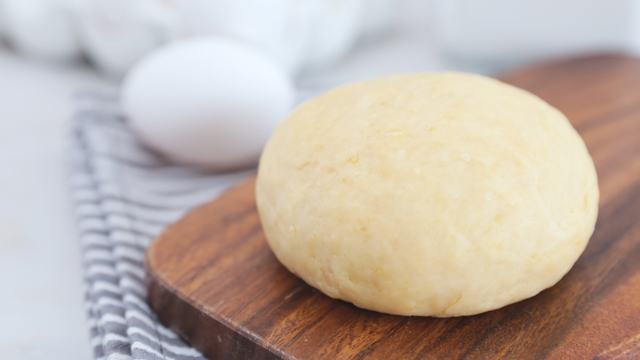 WATCH: How to Make Empanada Dough
Posted in:
Cooking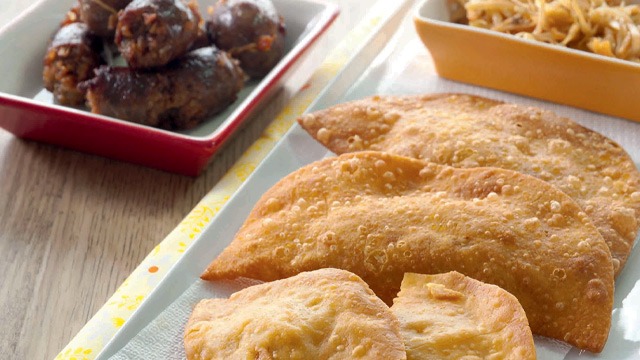 Spicy Ilocos Empanada Recipe
Posted in:
Recipe