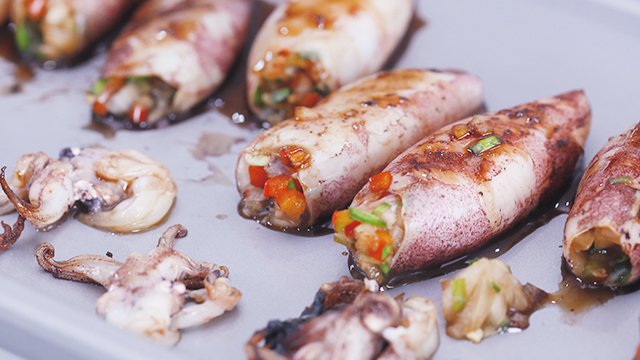 Pusit (squid) is an easy ingredient to work with. Jazz up your usual grilled squid by stuffing it with a savory-sweet mix of onions, bell peppers, and green onions.
Inihaw na Pusit (Grilled Stuffed Squid) 
Serves 4
Prep time 20 minutes
Cooking time15 minutes
1 medium white onion, chopped
1 medium red bell pepper, chopped
2 tablespoons green onions, chopped
4 tablespoons soy sauce, divided
500 grams squid (pusit), cleaned, heads and tentacles reserved (use medium-sized squid)
2 tablespoons sugar
1 Mix onions, red bell peppers, green onions, ginger, and 2 tablespoons soy sauce in a bowl.
2 Stuff mixture inside squid bodies.
3 Mix remaining soy sauce and sugar in another bowl. Add stuffed squid, heads, and tentacles, and marinate for 20 to 30 minutes.
4 Season with salt and pepper then grill squid on a grill pan or charcoal grill over medium heat until tender, about 15 minutes, turning to cook evenly. Serve immediately.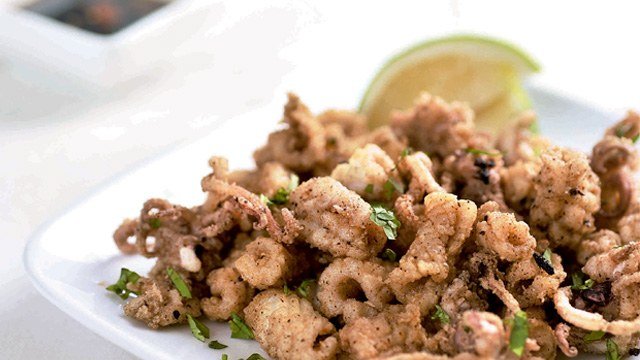 Pusit Cooking Mistakes You Are Making
Posted in:
Cooking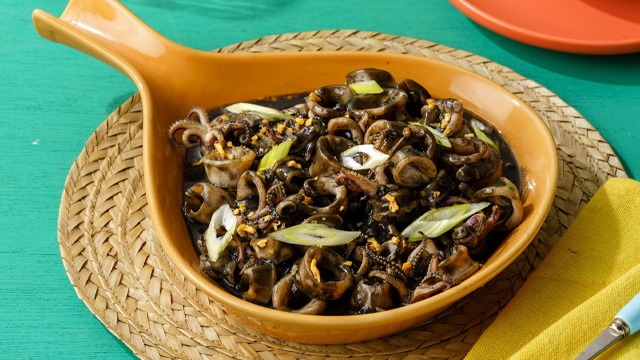 Adobong Pusit Recipe (Squid Adobo)
Posted in:
Recipe