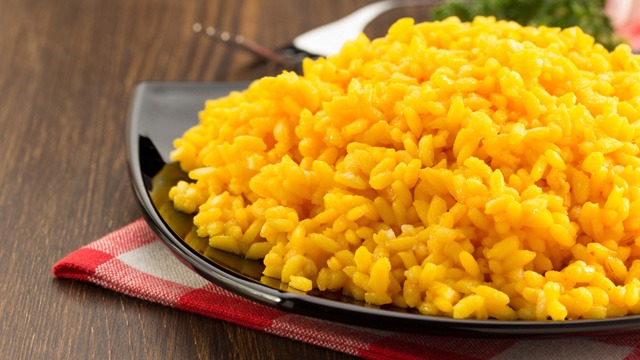 Order a chicken barbecue and rice, and you might find that you have a delicious pairing of smoked chicken in a barbecue marinade and golden-hued fried rice popularly known as "java rice". 
What makes java rice yellow? 
You don't taste what makes it yellow but if you cook and know local ingredients, you might guess that it's courtesy of the atsuete or annatto seeds. You might even think it is turmeric or luyang dilaw that gives this fried rice its classically appetizing color. 
You might be right on both counts! However, it's not just the color that makes it so delicious. Other ingredients come to play to make it super delicious, especially when paired with gently barbecued chicken.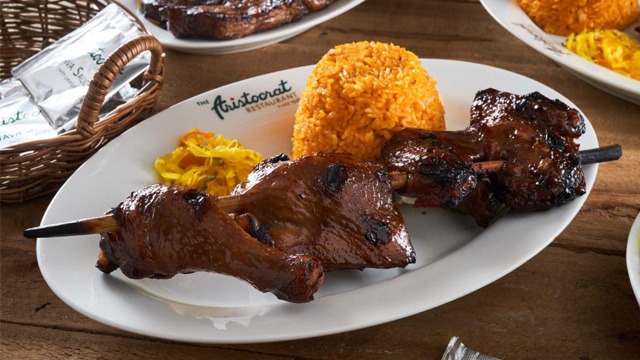 The history of this golden rice might be traced back to the chicken barbecue meal from The Aristocrat, a classic Filipino restaurant that is still popular today for its delicious chicken barbecue. It was served with what they called was their signature "Java rice and Java sauce", a barbecue sauce with peanuts. It's a classic meal from a classic restaurant. 
No matter how it came to be, it's a well-loved side dish that you can make at home. 
How do you make java rice at home? 
Java rice is like a mound of leveled-up fried rice. It looks super appetizing, and it tastes delicious. The ingredients are easy to source, and you might actually have them in your kitchen right now. The most basic is day-old rice. You also need atsuete seeds or annatto powder to turn the rice a brilliant yellow. You can swap this out with turmeric powder or fresh luyang dilaw. 
Toss these ingredients together, and you make a bowl of basic yellow rice. The other ingredients added are where recipes start to differ. To make awesome and flavorful java rice, you can add a few more ingredients.
Here are the ingredients that you might also need:
• onions
• garlic
• ground pork
• liquid seasoning
• red bell pepper
• soy sauce
• tomato ketchup 
Once you have your ingredients, here are three ways to make an awesome java rice recipe: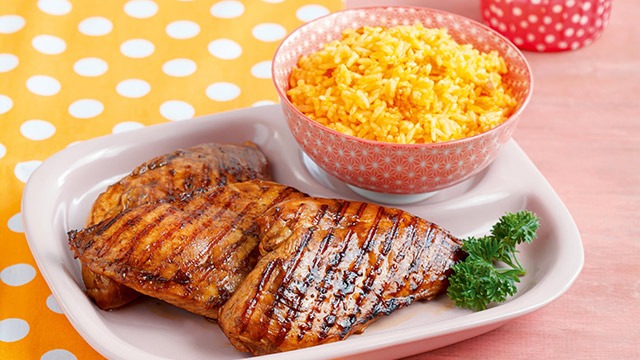 1 Healthy Java Rice Recipe 
Keep it super simple with this basic java rice recipe. You just need 5 ingredients to make it, including ground pork to give the rice a meaty taste. Pair it with boneless chicken fillets for a hearty combo meal.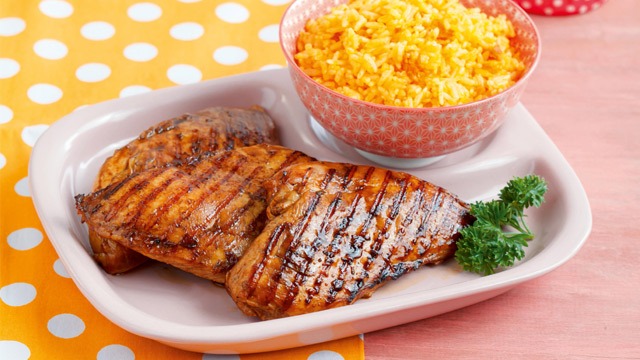 Healthy Chicken Barbecue with Java Rice
Posted in:
Recipe
2 Java Rice Recipe 
This java rice is a loaded one! It not only has onoins, garlic, and red bell peppers added to the rice, but it's seasoned with soy sauce and ketchup to give it a savory, sweet, and tangy taste that paired nicely with the sweet flavors of the chicken barbecue.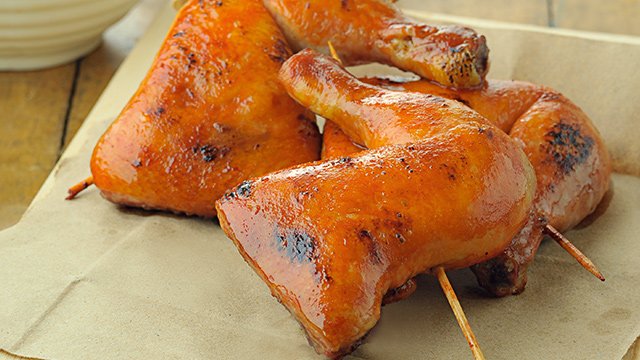 Chicken Barbecue and Java Rice Recipe
Posted in:
Recipe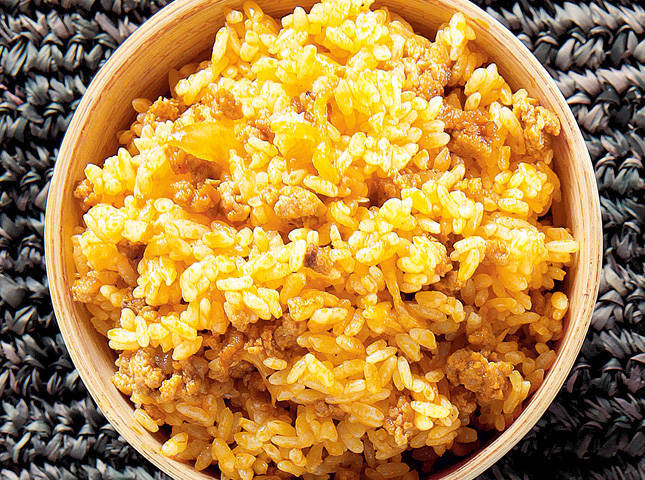 3 Jun Jun's Java Rice Recipe
A simple java rice can be hearty. In this version, onions and ground pork is also added to the fried rice but instead of your usual seasoning of salt, umami-packed liquid seasoning gives this java rice a signature taste and aroma that makes it irresistible. 
ADVERTISEMENT - CONTINUE READING BELOW
Recommended Videos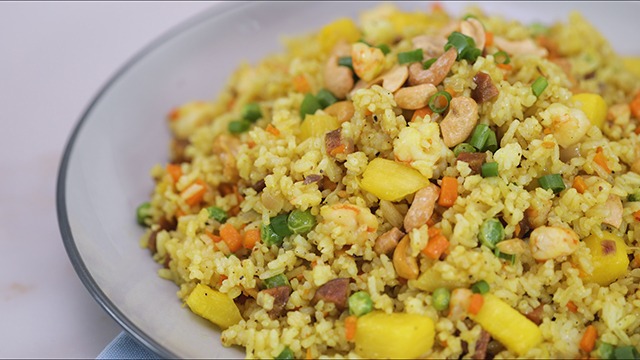 WATCH: How To Make Pineapple Fried Rice
Posted in:
Cooking
***