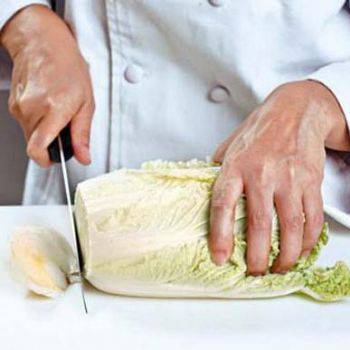 .
Makes about 10 small bottles
Click to see Kimchi recipe

DOs
•  Wear gloves when mixing the chili paste.
•  Store kimchi in a cool, dark place— the fridge is the best.
•  Make kimchi using different vegetables using the same procedure.

DON'Ts
•  Never use a reactive metal container to store kimchi. Use glass, porcelain, or stainless steel instead.
•  FYI, plastic will be permanently stained by the chili.
Photography by Patrick Martires | Styling by Elaine P. Lim