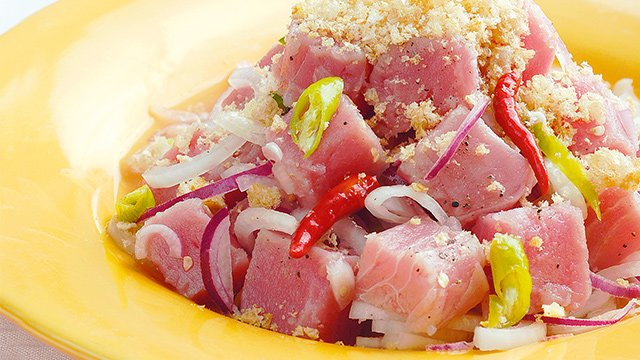 Filipinos have always been a fan of kinilaw. Kilaw was first written about  by a Franciscan friar in the 1500s when he'd stumbled on the locals enjoying the delicacy. Kilaw however has been proven to have been on our shores since 10 to 13th AD. Up to today, the dish continues to be well-loved as fresh fish abound in every fishing community in our country. 
Whether you're going to a beach one weekend or buying sashimi-grade fish any time soon, you need to know this recipe. It's easy, delicious, and an absolute showstopper. Sure, you can follow any of our delicious recipes, but you can easily make your own!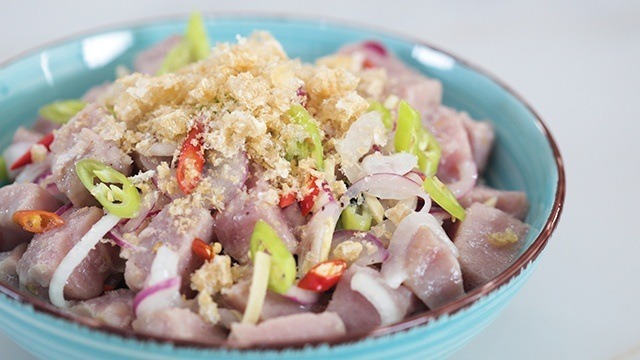 Learn how to make the best kinilaw recipe for you with this easy ingredient guide:
1 The Freshest Fish or Seafood
The most important ingredient, first and foremost, is your seafood. It needs to be the freshest catch of the day. If you can get it live, do it! If you can have it freshly caught from the beach, even better. Freshness will ensure the least contamination when eating something raw. Freshness also guarantees better flavor and texture.
Some of the best local fish used for kinilaw is tanigue (mackerel) or espada (swordfish) which are flavorful choices. If you're having a hard time sourcing these at their freshest though, you can also use sashimi-grade tuna or salmon. Don't be limited by using just fish! You can also use fresh oysters or fresh shrimp!
Remember to serve kinilaw 10 to 20 minutes right after it's made. Any longer and your fish might become tough as it reacts to the acids.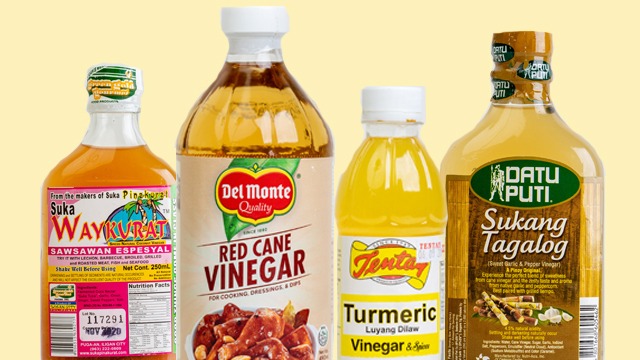 2 Your Favorite Vinegar
Acidity is key when making kinilaw. It's what's used to "cook" the fish and brings out all the delicious flavors. Traditionally, cane vinegar is used, but you can play around. There are so many different kinds of vinegars in the Philippines you can try.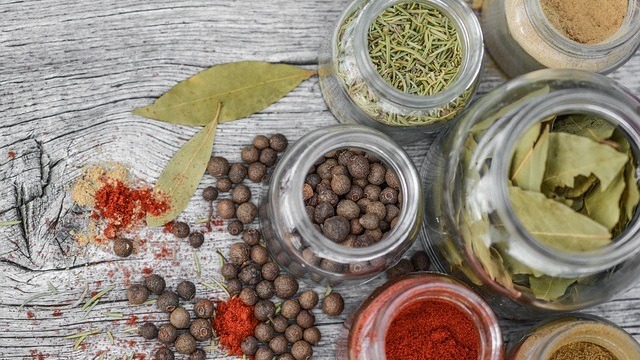 3 Fresh Spices
Kinilaw is more than just fish and vinegar after all. There's so much more to the marinade! You get different textures, aromas, and flavors all working together for the perfect bite. Adding crushed garlic is a sharp spicy addition. Chilli peppers or siling labuyo will really bring the heat. Red and white onions sliced thinly, add crunch, spice, and sweetness.  Ginger and wansoy are delicious aromatics that take your kinilaw up a notch.
ADVERTISEMENT - CONTINUE READING BELOW
Recommended Videos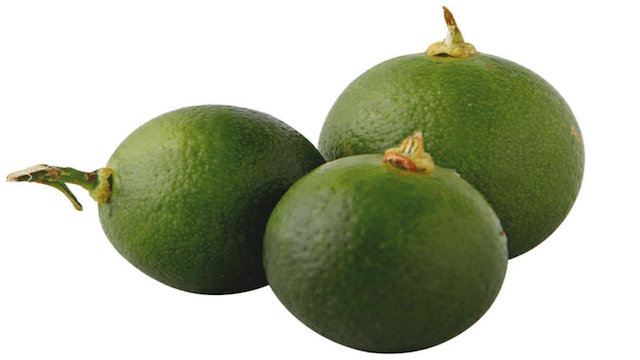 4 Fruity Component
Fruits add sweetness, texture, and even more acidity to kinilaw. A squeeze of calamansi or lemon juice brightens flavors. Sliced green mangoes, pineapple bits, orange slivers, or avocado chunks will give your kinilaw another dimension of flavor and textures, too, which can easily transform your kinilaw.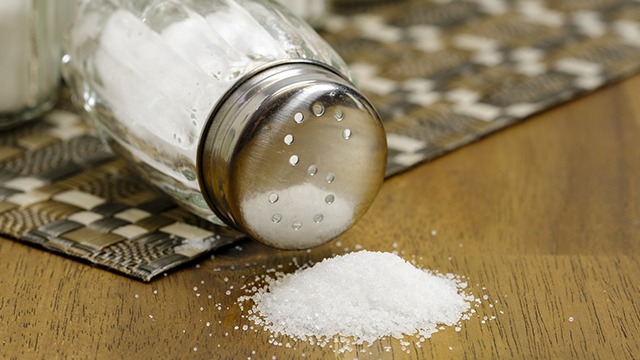 5 Season Perfectly To Taste
When you make your kinilaw, you need to taste as you go. Get your vinaigrette to the right acidity, sweetness, and saltiness by dipping that spoon in and giving it a taste. Listen to flavors that are already present and see what else is lacking. The only way to get it perfectly seasoned is to get that spoon dirty! (Don't double dip, though! You will need two spoons to do this right.) Add a pinch of salt, a dash of sugar, even more ground black pepper—only you will know and only if you taste it before it goes into anything raw.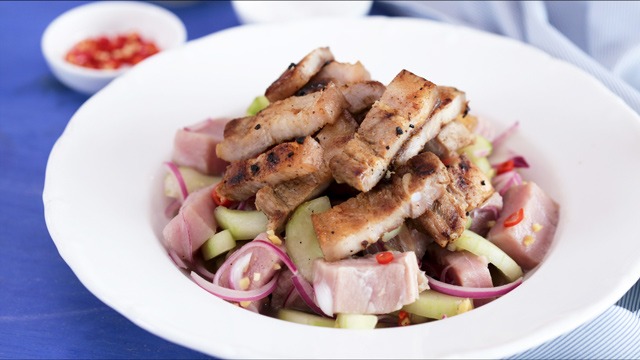 6 An Adventurous Addition
Go off the beaten track by getting gutsy. Try adding crushed chicharon, stir in some coconut cream, or maybe turn it into sinuglaw with grilled pork liempo. The sky is the limit.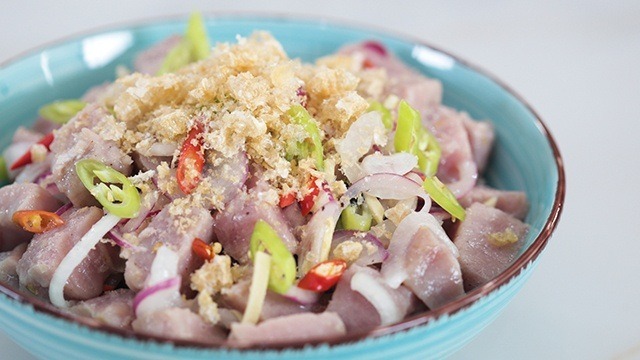 WATCH: How To Make Kinilaw Na Tuna
Posted in:
Cooking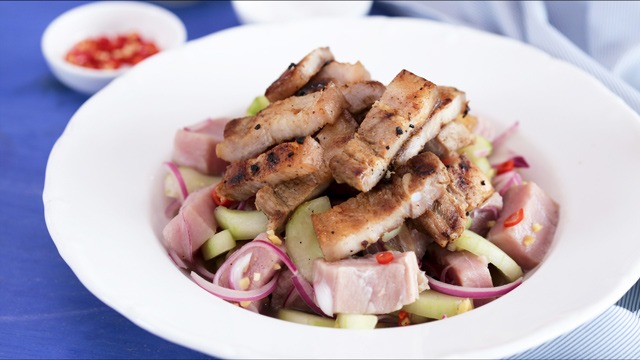 WATCH: How to Make Sinuglaw
Posted in:
Cooking
If you're craving for kinilaw right now, just get to it! Get sushi-grade tuna at grocery stores, Cubao Farmers Market, or Pasig fresh market, and you probably have all the pantry ingredients already at home. You'll be eating in no time.
ALSO READ: