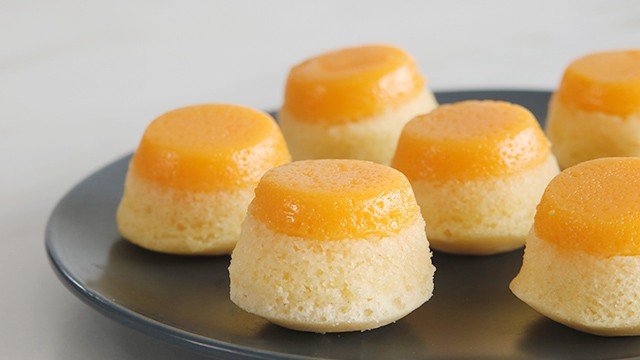 This dessert recipe combines two Filipino favorites, leche flan + puto, for a delightful homemade dessert. It's a classic Pinoy kakanin recipe with a twist! 
For the leche flan mixture:
325 grams condensed milk
4 egg yolks
 
For the puto mixture:
1 cup flour
1 tablespoons baking powder
½ cup sugar
130 grams milk
20 grams water
1 egg
1 tablespoons butter, melted and cooled
1 pinch salt
1 Combine the egg yolks and condensed milk in a bowl. Set aside.
2 In a separate bowl, combine flour, baking powder, sugar, milk, egg, butter, and salt. Set aside.
3 Using a pastry brush, lightly grease puto molds with melted butter. Pour leche flan mixture into puto molds until 1/3 full, and steam for 10 minutes or until set but not fully cooked through.
4 Pour the puto mixture over the leche flan mixture and steam for 10 more minutes.
5 Let the leche flan puto cool for 10 minutes before unmolding. Serve.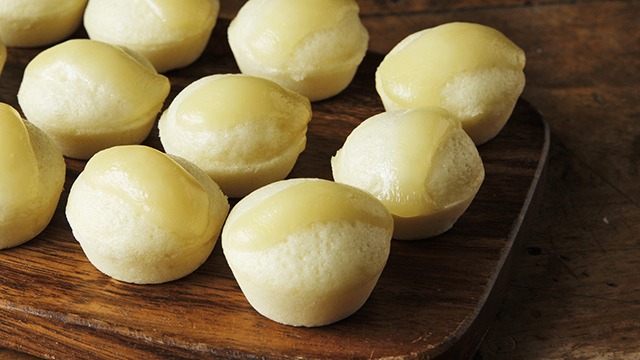 WATCH: How to Make Puto
Posted in:
Cooking