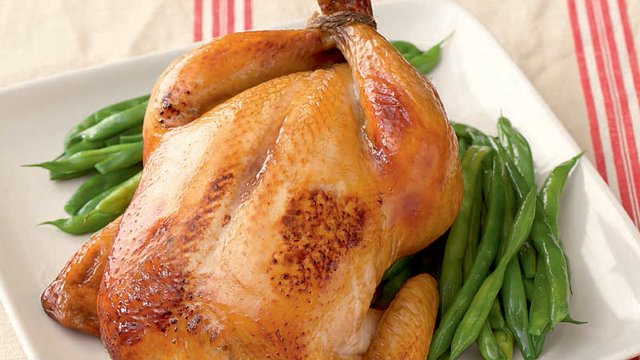 Lechon manok or roast chicken can easily make any meal feel like a festive affair. Lechon manok may be sold on every street corner, but with so little effort required to prepare this all-time favorite, why not consider making it at home? The secret to a moist and flavorful roast chicken? All it takes is just 4 easy steps: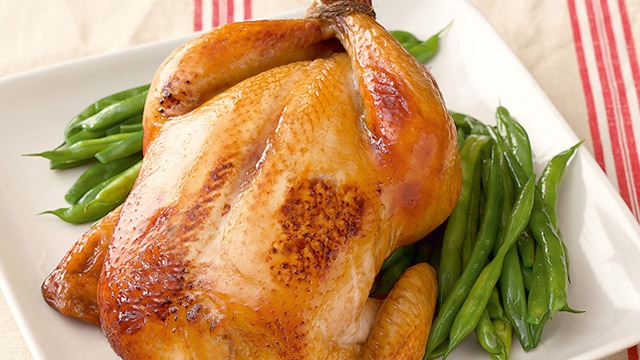 Lechon Manok
Posted in:
Recipe
1 Always marinate!
Store-bought pre-made barbecue marinade works for this all-time favorite chicken dish. Add in calamansi juice and marinate for atleast 4 hours.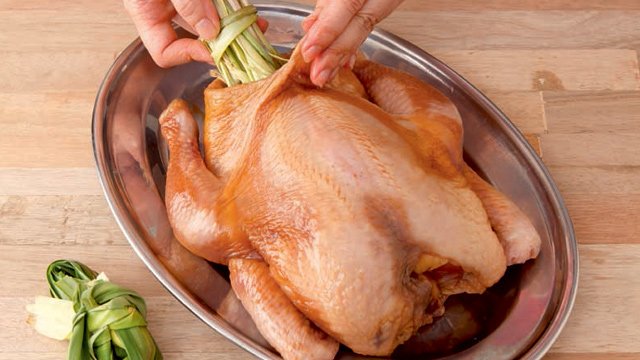 2 Stuff your chicken.
The secret is in the herbs stuffed in the cavity and the butter tucked underneath the skin. Feel free to experiment with other aromatics such as lemon slices and herbs like rosemary and tarragon. Try rubbing the skin with your personal spice mix for a boost in flavor.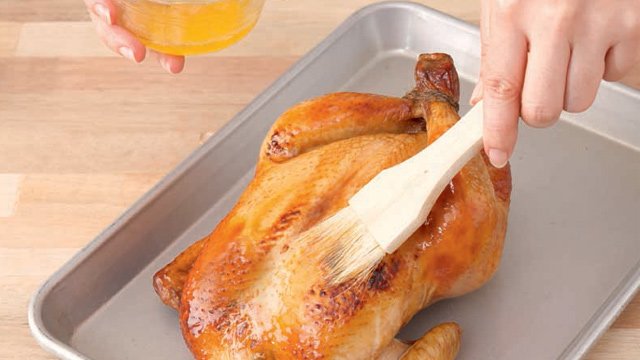 3 It's better with butter.
Spread butter or margarine underneath the skin of the breast and leg parts, being careful not to tear the skin.
4 Don't forget the drippings.
Finally, after roasting, make sure to collect all the tasty drippings and use it to make a sumptuous gravy.
Article originally published in the June 2014 issue of Yummy magazine. Minor edits have been made by Yummy.ph editors.