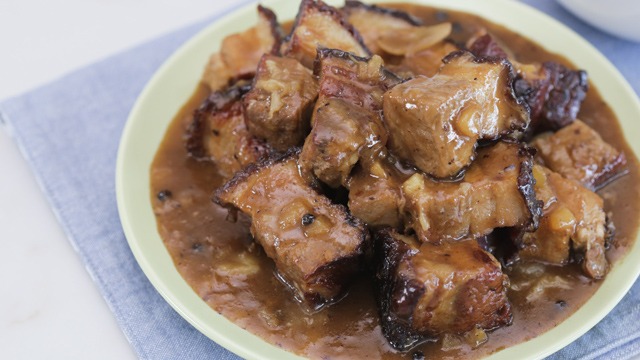 Lechon is notorious for being the first food at any buffet table to run out. However, there are times when even the most ravenous of partygoers cannot consume the entire pig. Whenever this happens, it's almost a guarantee that a classic lechon paksiw dish will be on the menu the next day or the next. 
However, we think there is more to lechon paksiw than just pork, vinegar, sugar, and seasonings. While it's a delicious combination that's tried and true, there is room for a flavor upgrade in even the most classic of recipes. 
Meet our lechon paksiw recipe. This is a classic lechon paksiw recipe at its most basic. It has the leftover lechon chunks, vinegar, peppercorns, onions, garlic, sugar, and of course, the all-important lechon sauce. What makes this lechon paksiw recipe even better is the addition of pineapples.
The tangy flavor of pineapple is the perfect complement to the pork and adds its tang to bolster the sourness of the vinegar and sweetness of the sugar. The result is a delicious lechon paksiw recipe with a tropical flair. 
Lechon Paksiw with Pineapples Recipe 
Takes 30 minutes
Makes 6 servings 
2 tablespoons canola oil 
2 small red onions, peeled, quartered
8 cloves garlic, lightly crushed 
1 teaspoon black peppercorns
3/4 cup vinegar
1 cup store-bought lechon sauce
1 cup crushed pineapples
1/2 cup brown sugar
1 kilo lechon, chopped into large chunks  
1 cup water, or as needed 
Salt, to taste
1 In a medium-sized pot over medium heat, heat oil. Add onions and garlic then cook until just softened.
2 Add peppercorns, vinegar, lechon sauce, pineapples, and sugar, and stir to mix. Add lechon and water. Bring to a simmer. Simmer until the lechon is heated through and skin has softened, and the sauce thickens, about 20 minutes. 
3 Season with salt to taste. Serve while hot.
Want more lechon paksiw recipes? Try these: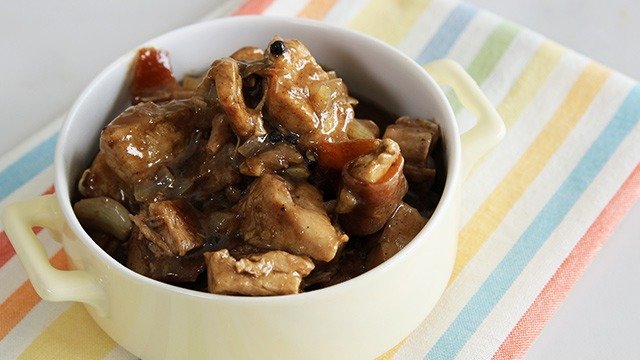 WATCH: How to Make Lechon Paksiw
Posted in:
Cooking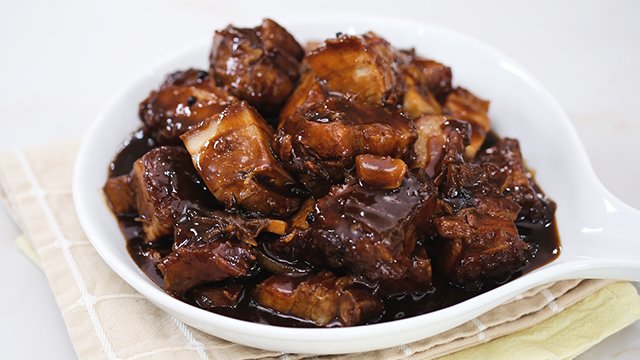 WATCH: How to Make Lechon Kawali Paksiw
Posted in:
Cooking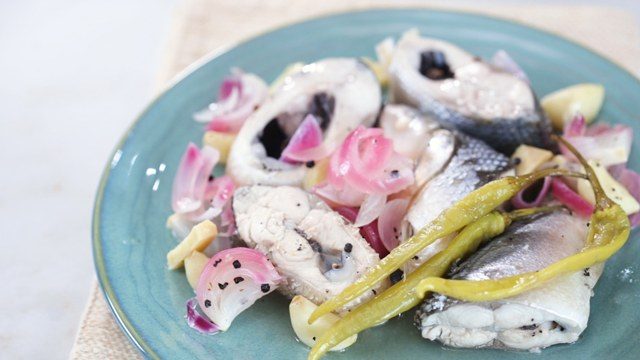 WATCH: How to Make Paksiw Na Bangus
Posted in:
Cooking