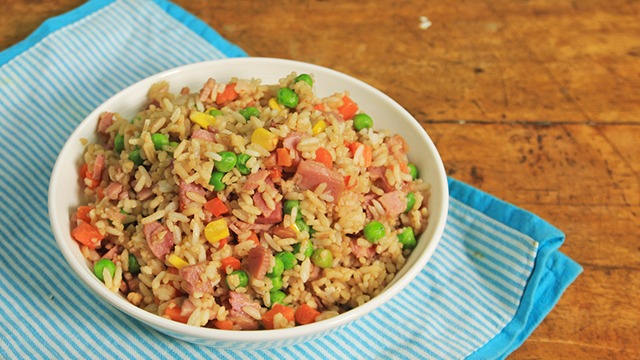 Toss leftover ham and rice together with veggies and some seasoning for a satisfying one-bowl meal.
1 tablespoon vegetable oil
1½ cups frozen vegetables
salt and pepper, to taste
sliced green onions, for topping
1 Heat oil in a frying pan or wok. Add minced garlic and diced ham. Cook until light golden brown.
2 Add vegetables. Cook until tender, about 2 minutes.
3 Add cooked rice and toss to combine.
4 Season with soy sauce, fish sauce, and sesame oil. Toss to combine.
5 Season with salt and pepper. Top with sliced green onions.