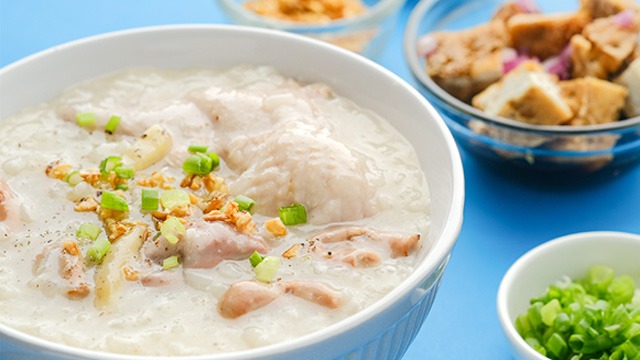 On some days, some ingredients are not always available. Even as a basic food essential, some ingredients just run out faster than other kinds. While we will never really run out of rice or bigas, we can run out of the kind of rice we like using for certain dishes. This can mean there is no malagkit na bigas available when we need it to make our ultimate comfort food: lugaw. 
There are many ways to make and cook lugaw. You can have it as basic as just with an egg, make it with chicken and ginger for arroz caldo, use a spiced mix with pork, use naturally sticky red or black rice, or even mix two recipes like bulalo and lugaw to make meaty and beefy lugaw version.  
When you want lugaw but you can't make it because you can't find malagkit na bigas, there's a simple solution. The substitutes for malagkit rice in lugaw is this: regular rice and rice flour.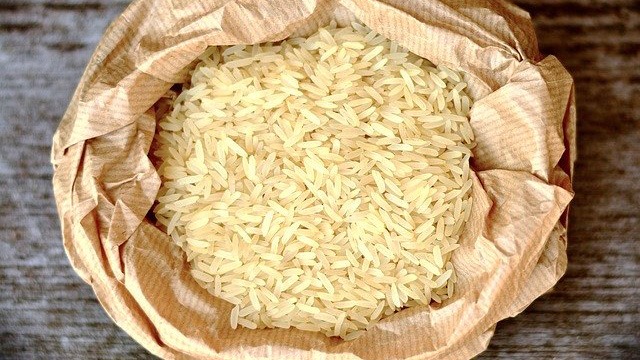 How will these two ingredients make lugaw?
It's actually quite simple. Any regular rice will be the bulk of the solid kernels of rice in the porridge while the rice flour will be the starchiness needed to create that thickened texture to the porridge. You just need to overcook the rice until it puffs up just right and cook the rice flour until it thickens the soup that you cooked the rice in. 
Here's what you do:
• Prepare your lugaw recipe as stated in the recipe except using regular rice.
• Once you've added the rice to the pot, simmer and cook as usual.
• Cook the rice stirring regularly, until the rice are puffed up. (The lugaw will be watery since regular rice doesn't contain enough starch to thicken the liquid.)
• In a small bowl, mix 1/4 cup rice flour, glutinous or regular, and enough water to make a smooth slurry. Pour this into the simmering pot and stir.
• Simmer until thickened. Add more slurry as needed to achieve the desired consistency. 
Easy? Definitely! You just need to keep a stock of rice flour on hand. If you can't source this ingredient, you can use cornstarch (cornflour) or even all-purpose flour to thicken your lugaw soup or even a starchy vegetable can do the same trick while adding flavor, too. 
There are other ways of thickening your soup and this is just one way of doing it without sacrificing the integrity of rice porridge. Lugaw is just one of the many comfort food recipes. What's your ultimate comfort food?  
ADVERTISEMENT - CONTINUE READING BELOW
Recommended Videos
ALSO READ: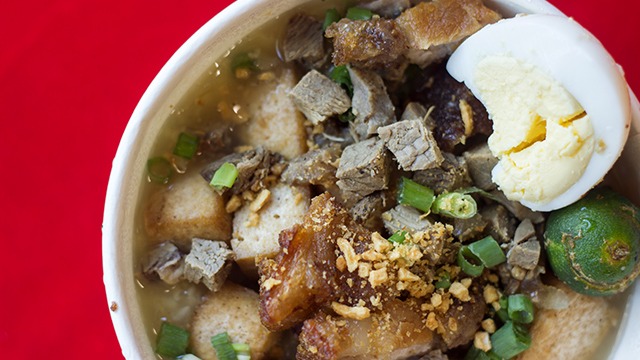 Have You Heard Of Bulalugaw?
Posted in:
News + Trends
***
Thinking about what to cook next? Join our Facebook group, Yummy Pinoy Cooking Club, to get more recipe ideas, share your own dishes, and find out what the rest of the community are making and eating!
Got your own version of the classic dishes? Pa-share naman! Get your recipe published on Yummy.ph by submitting your recipe here!