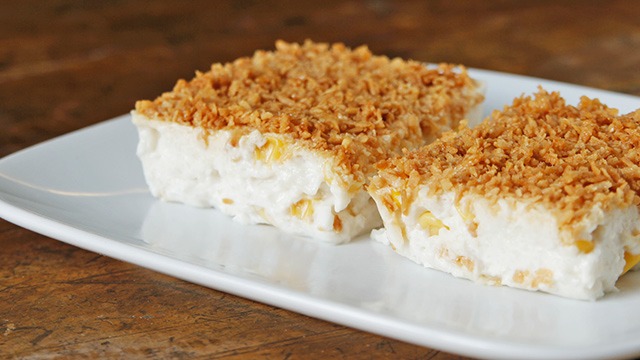 Maja blanca is a light and creamy Filipino dessert, which is essentially made out of coconut milk. This pudding includes other key ingredients such as cornstarch and corn. The cornstarch helps thicken the mixture of the dessert, making it easier to keep its shape once set in the molds. As for the corn, it gives off a sweet and delectable crunchy texture in every spoonful. Top with toasted coconut or latik and serve it cold for a delightful dessert.
4 cups coconut milk, canned
1 cup condensed milk
1 cup fresh milk
¾ cup cornstarch
¾ cup sugar
2 cups corn
Pinch of salt
Toasted coconut, for garnish
1 Mix brown sugar, cornstarch and a pinch of salt in a bowl.
2 In a saucepan, add coconut milk, fresh milk, and condensed milk. Stir and bring to a boil.
3 Add in the cornstarch mixture. Mix well and then stir in the corn.
4 Transfer mixture to a mold. Top with toasted coconut or latik. Let it cool to room tempature and then refrigerate.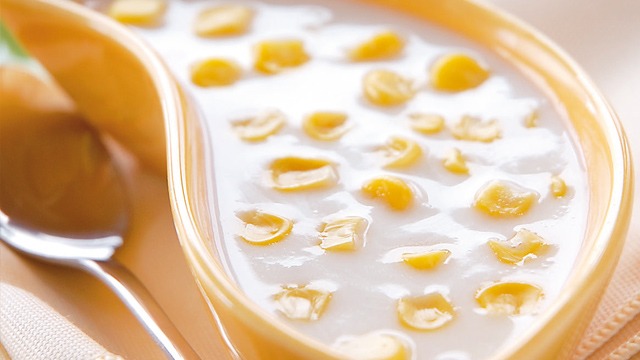 Maja Blanca Recipe
Posted in:
Recipe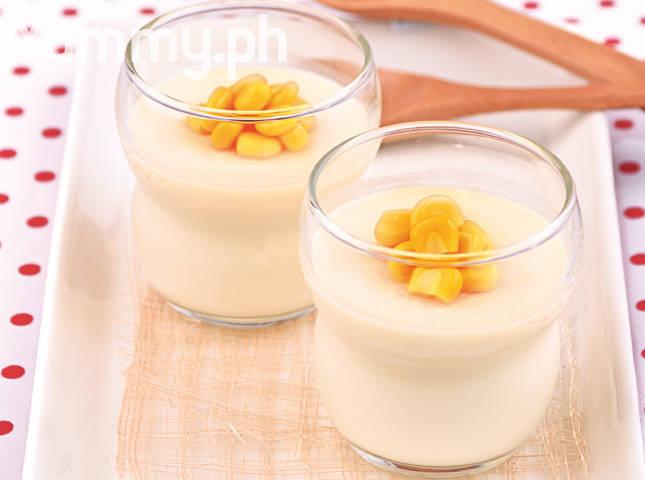 Maja Blanca Panna Cotta
Posted in:
Recipe