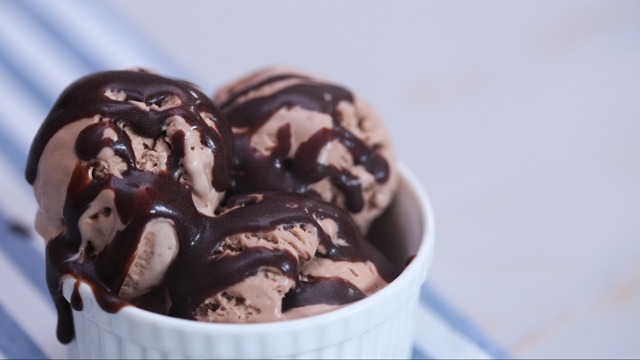 We all need to come clean: we probably sneakily ate Milo powder when we were kids. The lure of chocolate to any child is just too much to handle!
Now that we're adults, we can have as much Milo as we want! We also have the skills to make it into something special, and this ice cream recipe is extraordinarily easy to make. With just a few steps, you get smooth, velvety homemade Milo ice cream with a delicious gooey Milo hot fudge sauce to drizzle on top! 
Milo Ice Cream and Milo Fudge Recipe
Takes 15 minutes plus freezing
Makes 1.5 liters ice cream
Milo Ice Cream Ingredients
1 cup Milo powder
2 teaspoons vanilla extract
1/4 teaspoon salt
1 14-ounce can condensed milk, chilled
2 cups  whipping cream, chilled
Milo Fudge Ingredients
1 cup Milo powder 
1/4 cup water
1/4 cup

 unsalted 

butter
Pinch of salt
1 teaspoon vanilla extract 
1 Make the ice cream: In a large bowl, whisk together 1 cup Milo powder, condensed milk, vanilla, and salt until smooth. Set aside.
2 Pour whipping cream and condensed milk mixture into the mixing bowl of a mixer or stand mixer and whisk on High. Keep mixing until mixture thickens and soft peaks are achieved.
3 Pour into a freezer-friendly container and even out the surface with a spatula. Press parchment paper or cling wrap down onto the surface to prevent ice crystals from forming. Freeze at the back of your freezer for 12 hours or more.
3 Make the fudge: In a saucepan, whisk together water, 1 cup Milo powder, vanilla, and salt. Warm on the lowest heat on your burner, add butter and whisk until it's melted together. Do not boil!
4 To serve, scoop Milo ice cream into bowls and then drizzle with Milo fudge. Serve immediately. 
ALSO READ: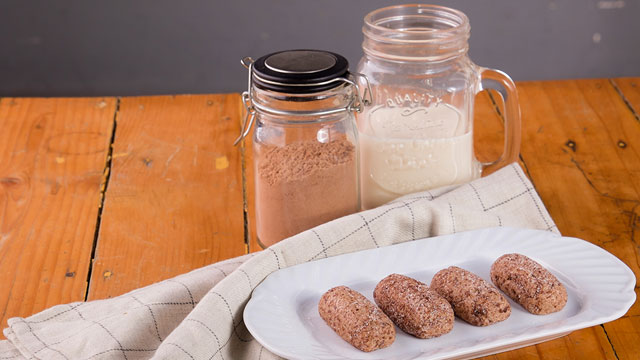 Milo Pastillas
Posted in:
Recipe
ADVERTISEMENT - CONTINUE READING BELOW
Recommended Videos